Poroshenko must shoulder blame for Putin's growing support in Ukraine – Kadyrov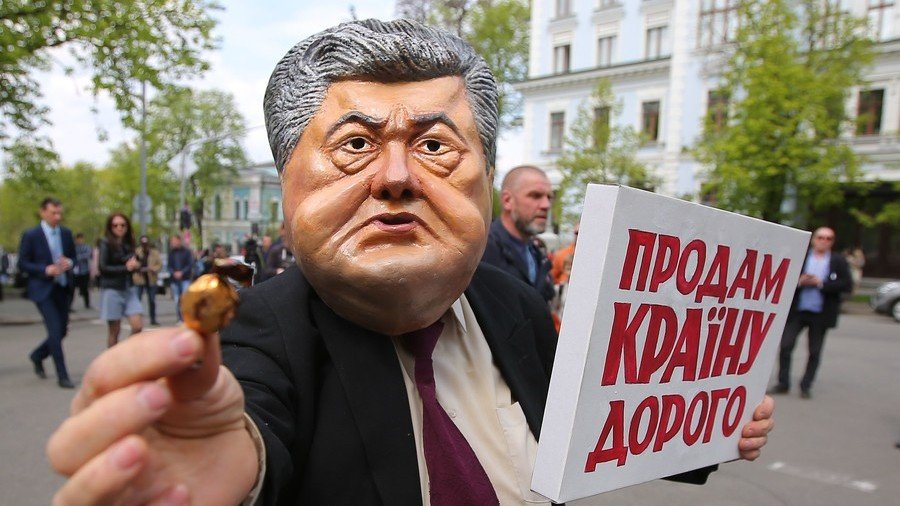 The fact more politicians in Ukraine are now backing Vladimir Putin's position must be blamed on Ukrainian President Petro Poroshenko's cowardly tactics of fighting imaginary threats, according to Chechen leader Ramzan Kadyrov.
"The president of Ukraine has formed an imagined adversary for himself and this adversary is Russia. However, he cannot nobly and decently oppose such an "enemy" and there are two reasons for this," Kadyrov wrote in his Telegram messenger-blog on Wednesday.
"The first reason is that the enemy is imaginary, it simply does not exist. The second is the fear of losing power. Poroshenko fears being left alone, when every ally is leaving him he is making such statements which can be interpreted as cowardice and an inability to defend his own position," the Chechen leader wrote.
The comments came soon after Poroshenko told a veterans' forum in Kiev that he was shocked by the fact that "Vladimir Putin had a hell of a lot advocates in Ukrainian political circles" who attempted to shift the blame for the war in the Donbass from the Kremlin to Ukraine.
In his Telegram post Kadyrov noted that Poroshenko's words confirmed what is already a widely-accepted fact – that the Ukrainian president was quickly losing supporters at home. "For this, he should not blame Russia or Putin, he should blame himself."
Earlier this year Kadyrov addressed Poroshenko in an open message via Telegram in which he insisted that he and other Chechens would always treat Ukrainians as brothers and sisters, despite all the conflicts and problems that had developed over recent years. He also stated that Ukrainians can expect help from Chechens and Russians in times of trouble.
Think your friends would be interested? Share this story!
You can share this story on social media: