25 years in legal limbo: US finally manages to deport 95yo former Nazi prison camp guard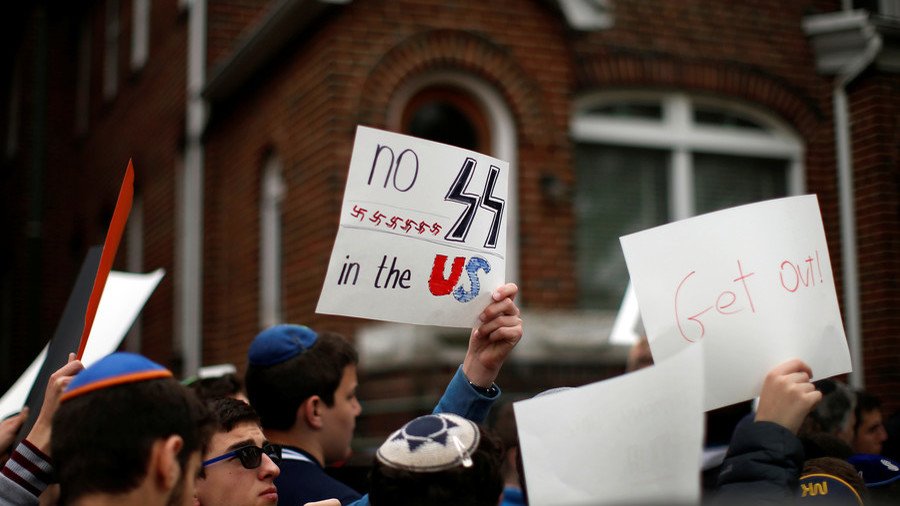 A 95-year-old former Nazi prison guard and US citizen has finally been deported to Germany. He spent 25 years in a comfortable legal limbo after his true identity was discovered.
Jakiw Palij, who was born in an area of Poland that is now part of Ukraine, served as an armed prison guard at the Trawniki concentration camp in Nazi-occupied Poland before concealing his true identity and immigrating to the United States in 1949 under the Displaced Persons Act, a law meant to help refugees fleeing the destruction of WWII.
Upon entering the US, he denied having undergone any military service, instead claiming that he spent the war working as a farmer and then in a factory. He became a US citizen in 1957, and spent decades undisturbed in obscurity.
In 1989, a fellow former Trawniki guard identified Palij to Canadian authorities, and in 1993, agents from the US Department of Justice's Nazi-hunter unit came knocking on his door.
"I would never have received my visa if I told the truth. Everyone lied," Palij told them. The excuse bought him another ten years, before he finally owned up to his past and his citizenship was revoked in 2003 for his "participation in acts against Jewish civilians."
But rather than a prison cell, Palij spent the next 15 years in his New York residence as authorities took their time processing his extradition order. While the order was issued the following day, Germany, Poland and Ukraine had refused to take him, due to the "stateless" status resulting from Palij's place of origin.
Ultimately Germany broke the deadlock, with US ambassador Richard Grenell saying Berlin had accepted "the moral obligation" of taking in "someone who served in the name of the German government."
READ MORE: Lithuanian bill to prevent historical distortion aims to hide unpleasant truth – Nazi hunter to RT
Palij is alleged to have participated in Operation Reinhard, the codename given to the Third Reich's plan to exterminate the Jewish population in Poland, according to court documents. However German prosecutors have previously said it does not appear that there's enough evidence to charge him with wartime crimes.
Speaking on the deportation, Attorney General Jeff Sessions said Palij had no right to become a US citizen or remain in the country given his lies.
"The United States will never be a safe haven for those who have participated in atrocities, war crimes, and human rights abuses," Sessions said in a statement, slightly tarnished by the 69 years the US had been doing exactly that for Palij.
Think your friends would be interested? Share this story!
You can share this story on social media: