Turkey's Erdogan says attack on economy no different from attack on flag amid US pressure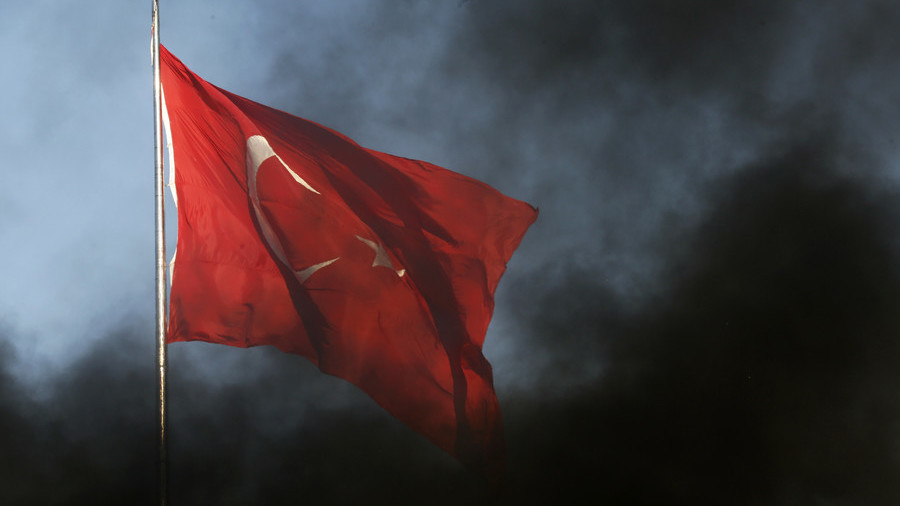 An attack on the Turkish economy is no different from a strike against the flag, President Recep Tayyip Erdogan said, referring to US economic pressure on his country.
"The attack on our economy has absolutely no difference from attacks on our call to prayer and our flag," he said referring to the recent Turkish currency crisis, triggered by US economic pressure.
Erdogan spoke in a video message ahead of the Muslim Eid al-Adha festival.
"The goal is the same. The goal is to bring Turkey and the Turkish people to their knees, to take it prisoner."
"Those who think they can make Turkey give in with the exchange rate will soon see that they are mistaken," Erdogan added.
Turkey's national currency, the lira, has recently plunged to unprecedented lows amid the rift between the two NATO allies, Ankara and Washington. Earlier, the Turkish leader called on the country's citizens to sell foreign currencies to support the lira in "domestic and national struggle."
Relations between the US and Turkey have been souring lately, with another downshift occurring after a Turkish court rejected an appeal for release from US pastor Andrew Brunson. The decision triggered an angry reaction from US President Donald Trump, who said Washington would not take the matter "sitting down."
The two NATO allies have also been engaged in what appears to be another trade war for America. Earlier this month, US President Donald Trump doubled steel and aluminum tariffs on Turkish imports. In response Ankara announced tariffs on imports of certain goods from the US, including cars, alcohol, and tobacco.
Think your friends would be interested? Share this story!