Signing nuclear deal may have been a mistake – Iran FM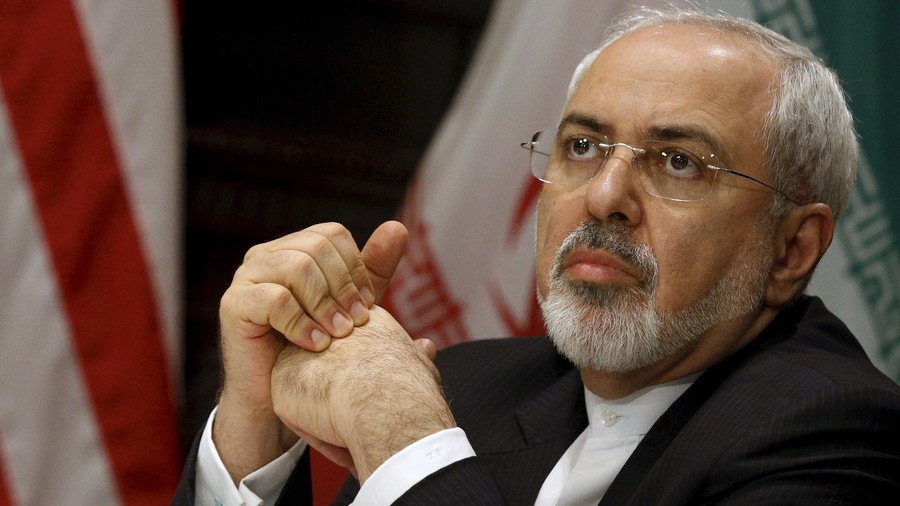 Joining the landmark 2015 international nuclear deal may have been a mistake in the first place, the Iranian foreign minister has said. The deal is now agonizing because of what he called Washington's 'addiction to sanctions.'
Speaking to CNN, Iranian Foreign Minister Javad Zarif said the US has a "disease" in that it's addicted to sanctions. Some of the American economic sanctions, suspended under the 2015 JCPOA (Joint Comprehensive Plan of Action) agreement in exchange for Iran curbing its nuclear program, have kicked in now that US President Donald Trump has ripped up his side of the deal. But even before that, Zarif said, Washington's hands were itching to slap Tehran with economic penalties.
"Even during the Obama administration the United States put more emphasis on keeping the sanctions that it had not lifted rather than implementing its obligations on the sanctions that it lifted," Zarif told CNN's Nick Patton Walsh.
He then mused that signing the agreement might have been a mistake on Iran's part in the first place, made in the earnest belief that the US had wised up about the effect sanctions have on Iran.
"That may have been one of the mistakes. But the problem was that we felt that the United States had learned that, at least as far as Iran is concerned, sanctions do produce economic hardship, but do not produce the political outcomes that they intended them to produce. I thought the Americans had learned that lesson. Unfortunately, I was wrong."
The Iranian foreign minister was speaking on the 65th anniversary of a US-orchestrated coup that overthrew Iran's democratically elected prime minister in favor of a Shah's monarchic rule. Just days before the anniversary, US Secretary of State Mike Pompeo announced the creation of the Iran Action Group to counter the Iranian government's "malign activity." The move was seen by many as a clear indication of intent to repeat the 1953 regime change.
"Never again," Zarif tweeted, attaching archive photos of the CIA-instigated street turmoil of the time.
65 years ago today, the US overthrew the popularly elected democratic government of Dr. Mossadegh, restoring the dictatorship & subjugating Iranians for the next 25 years. Now an "Action Group" dreams of doing the same through pressure, misinformation & demagoguery. Never again. pic.twitter.com/ic3o652awn

— Javad Zarif (@JZarif) August 19, 2018
You can share this story on social media: