'This is hell': Eyewitnesses relay tragic Genoa bridge collapse (VIDEOS, PHOTOS)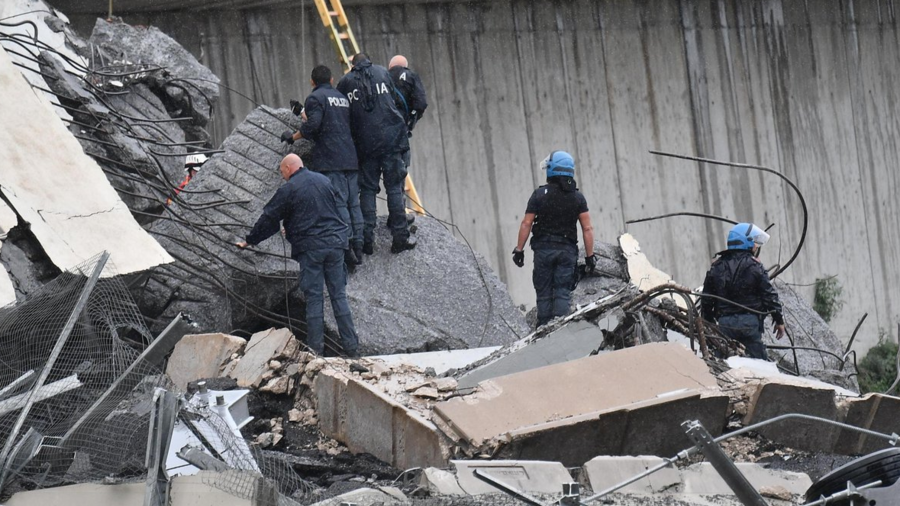 Nearly 40 people have been confirmed dead following Tuesday's bridge collapse in Genoa. As emergency services continue to deal with the aftermath of the tragedy eye witnesses are recalling how the disaster unfolded.
People who were on the Ponte Morandi when it dramatically gave away say they saw numerous cars on the stretch of road when the collapse occurred. A witness told Sky Italia that he saw "eight or nine" vehicles on the bridge when it collapsed while Italian broadcaster RAI reported that 20 vehicles were caught up in the disaster.
One witness reported seeing lightning hit the bridge prior to the collapse, according to ANSA. It had been raining heavily in the city at the time of the incident.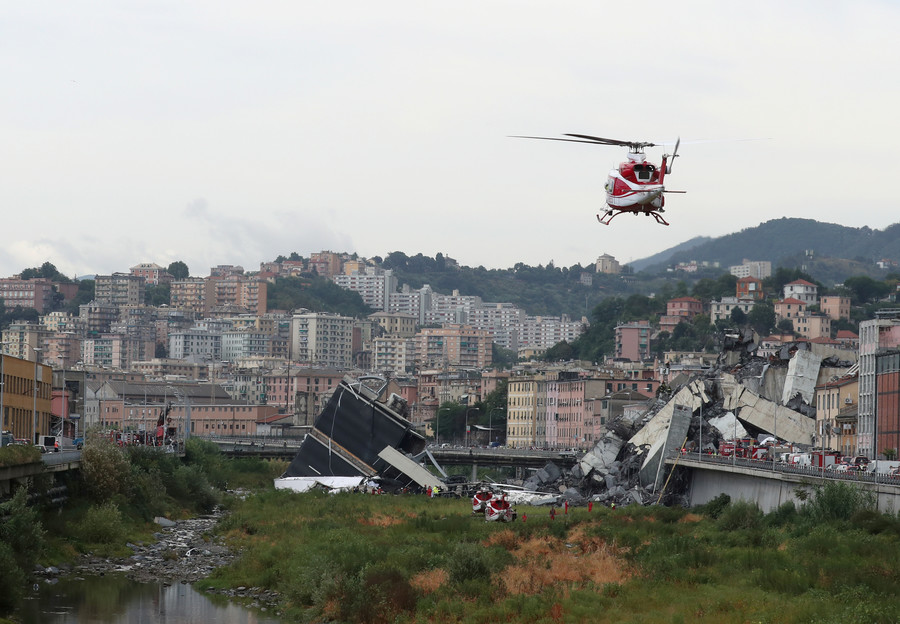 Alberto Lercari, a bus driver, told Corriere della Sera: "I saw people running towards me, barefoot and terrified. I came out of the gallery and saw slowdowns and heard a roar. People ran away coming towards me. It was horrible," he said.
Speaking to La Stampa Davide Ricci said the bridge collapsed just 20 meters away from his car. "First the central pillar crumbled, then everything else came down," he said, adding that he was stuck on the upstanding section of the bridge while emergency crews attended the scene.
Rescuers repeatedly described the situation as "hell," adding that the lashing rain is making the operation even more difficult.
A woman who saw the aftermath of the incident told the newspaper: "It was raining heavily. I was in the car with my husband and my son, we were going to Ikea. The highway signs said that the highway was closed due to an accident," 51-year-old Annarita said.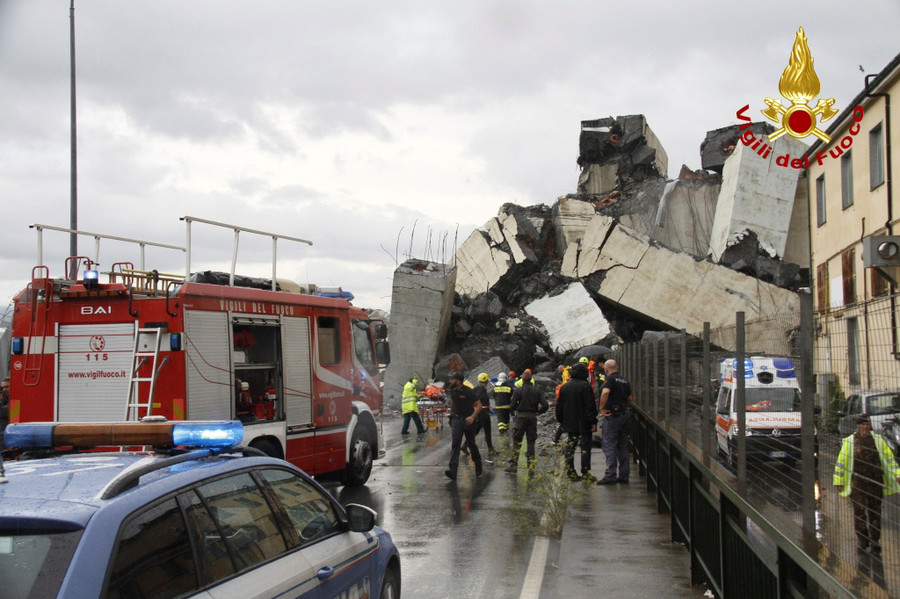 "After a few minutes it was just a bustle of sirens: police and rescue vehicles. I thought it was a normal accident. In the meantime, they diverted us to the Genoa airport exit. I understood the extent of the disaster only when I arrived in the carpark of Ikea, which is not even 500 meters as the crow flies."
READ MORE: VIDEO from above shows scope of deadly Genoa bridge collapse
Transport Minister Danilo Toninelli described the events as an "immense tragedy." Aerial video footage from the scene captures the wreckage left behind following the disaster.
Like this story? Share it with a friend!