US orders $480mn-hypersonic missile prototype suitable for 'great power competition'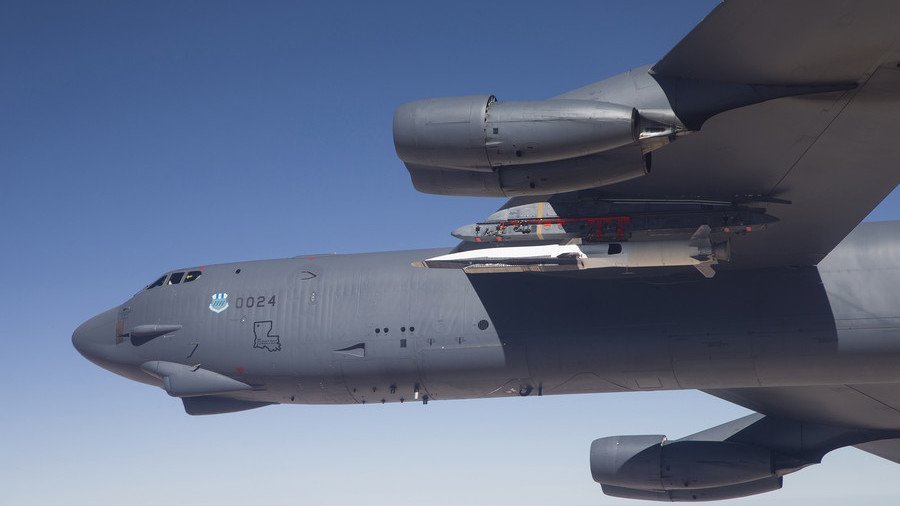 The US Air Force paid $480 million for a second top-spec hypersonic missile prototype to gain ground "in the era of great power competition," following reports of Russia's successes in developing unrivaled high-speed weapons.
The Air Force awarded a $480-million contract to Lockheed Martin, tasking the company with designing a second hypersonic missile prototype, referred to as the Air-Launched Rapid Response Weapon (ARRW). Lockheed Martin will design, test and support the production of the weapon, according to a US Air Force statement
The Pentagon, Missile Defense Agency, Air Force and Navy have all agreed to work on the development of top hypersonic technologies that would enable the US to go toe-to-toe with potential adversaries, it said.
"The Joint Team requires the right mix of agile capabilities to compete, deter and win across the spectrum of competition and conflict," said Air Force Chief of Staff Gen. David L. Goldfein. "We must push the boundaries of technology and own the high ground in this era of great power competition and beyond."
The Lockheed-led ARRW effort is one of two hypersonic projects being pursued by the Air Force. Earlier this year, the same company won another $928-million deal with the US Air Force for the development of the Hypersonic Conventional Strike Weapon (HCSW, or "Hacksaw").
The ARRW, now officially designated AGM-183A, is a high-speed-weapons system which uses a rocket to boost projectiles to very high altitudes. The unpowered warhead then glides down to lower altitudes at speeds of up to Mach 20.
News on both prototypes came to light after Russia unveiled a set of cutting-edge hypersonic projectiles. The missiles, some of which are already in service, are said to give Russia an unrivaled deterrent in the future. One was the hypersonic air-launched Kinzhal (Dagger) missile, which is able to travel 10 times faster than the speed of sound.
Another is the Avangard (Vanguard) hypersonic glider, which is still being tested by the military, while the infrastructure – presumably underground silos – is being upgraded to accommodate the futuristic device.
Like this story? Share it with a friend!
You can share this story on social media: