Vibrator in luggage sparks bomb scare, shuts down Berlin airport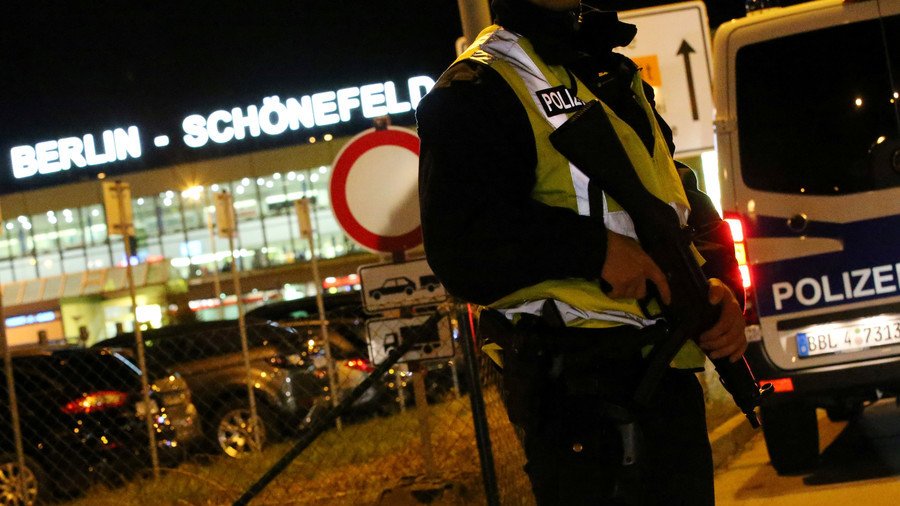 Staff at Berlin Schönefeld thought they had made an explosive discovery after finding a suspicious looking device in the checked baggage at the airport – but the reality was a little less penetrating.
READ MORE: Sex toys or power tools? Pornhub's interactive 'love kit' baffles public
A terminal was evacuated and flights grounded after baggage handlers at the transport hub alerted security to a device found during a routine X-ray of one passenger's bag. Writing in a post on social media, the offending passenger said that he'd been found at passport control and asked to follow security officials to the sorting area.
Passenger note #SXF airport: Due to police investigation concerning a piece of baggage, check-in at Terminal D is currently restricted. https://t.co/pRtVsNgEHh

— Berlin Airport Service (@berlinairport) August 7, 2018
"When I arrived, the terminal was being evacuated," the passenger wrote. "I approached a police officer and told him that I needed to check my bag with the baggage handlers. He asked my name and for my passport. He then spoke into his radio and several armed police swarmed me with automatic weapons."
READ MORE: 'Posh scum' and sex toy: Vandals strike at Tory MP Jacob Rees Mogg's home - reports
The passenger, who when contacted by RT asked to remain anonymous for professional reasons, said he was led to another area where he watched as a member of the bomb squad, clad in full protective gear, walked slowly towards his bag.
"After 60 tense minutes, [the member of the bomb squad] returned laughing. The hand grenade was in fact a vibrator from Ann Summers that my girlfriend and I had purchased two weeks previous," the passenger said.
The incident reportedly left the assembled security forces in stitches as the red-faced passenger returned to find that they'd missed their flight home.
A spokesman for the Federal Police confirmed the find to the Berlin Morgen Post newspaper. "The area around the luggage counter was shut off for an hour, which also affected some other check-in counters," the spokesman said.
Like this story? Share it with a friend!
You can share this story on social media: