Huge win: Russian students secure four medals at world's top geography contest
Published time: 7 Aug, 2018 11:37
Edited time: 8 Aug, 2018 06:58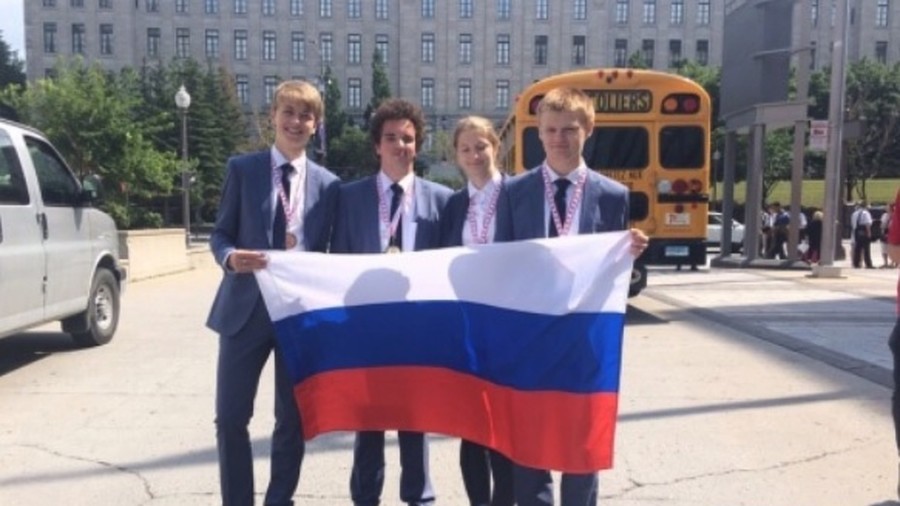 A quartet of Russian talents have dominated the world's top geography contest for school children held in Quebec, Canada, claiming gold, silver and bronze during a week-long array of written tests and field studies.
Team Russia have won the 15th edition of International Geography Olympiad (IGeo) in Quebec, Canada, according to a Monday press release by Russian Education Ministry. It said IGeo's gold went to Alen Kospanov from Moscow, adding silver was claimed by Olga Bogdanova (also a Moscow student). Vyacheslav Bogolyubsky from Chelyabinsk Region and Mikhail Selyugin from Perm have won bronze.
Russian Education Minister, Olga Vasilieva, hailed the team, saying: "Geography remains an important and relevant science for Russia which is the largest country in the world. But we don't have to worry about future of geography here – our guys had proven this through their hard work and interest in the subject."
IGeo, attended by teams from over 50 countries, was hosted by Universite Laval, the oldest French-speaking university in North America. Each team included four members who have been selected through a national geography competition. Participants had to show the very best of their skills during written tests, field studies and oral presentations.
The organizers said the IGeo, which aims to recognize "the most prominent young geographers," is offering international students an opportunity to show the best of their skills and promote professional contacts within the global geographical community.
"We hope that every participant returns home an enriched geographer who goes on to make a difference in appreciating the world in all its diversity," the competition website stated.
Geography aside, Russian students have recently excelled in other sciences. Back in July this year, a team of four schoolchildren from Moscow and Novosibirsk have won gold and silver in the 29th International Biology Olympiad (IBO) in Tehran. Earlier in the month, a six-member Russian team came second at the 2018 International Mathematics Olympiad in Romania.
Subscribe to RT newsletter to get stories the mainstream media won't tell you.