'This isn't censorship': Sky News suspends program after interview with anti-immigration activist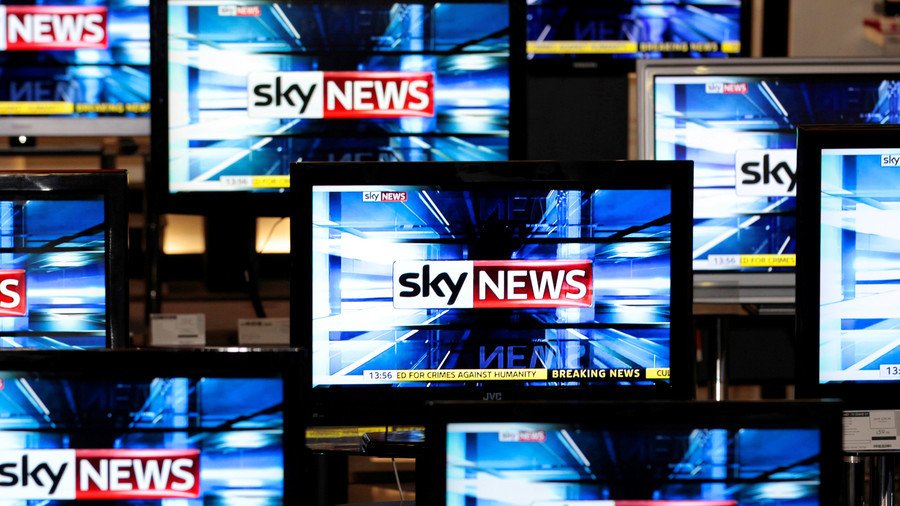 Sky News Australia Political Editor David Speers says the outlet's ban on an anti-immigration commentator is not censorship but about taking a platform away from "a self-confessed neo-Nazi."
Blair Cottrell appeared on a segment of The Adam Giles Show on Sunday evening.
Chairperson of the United Patriots Front, a nationalist street movement, Cottrell is a controversial figure in Australia. His interview for Sky New Australia's current affairs program was broadcast live on Sunday but the station has now washed its hands of it.
The banned Sky News interview. Notice that nobody has addressed what I said or produced any counter argument: https://t.co/TsPwCXvCzI

— Blair Cottrell 🇦🇺 (@blaircottrell89) August 6, 2018
In a statement, the channel's CEO Angelos Frangopoulos said the interview was "an error of judgement." He said The Adam Giles Show has now been suspended pending a structural change.
"We deeply regret featuring the interview on our channel. It was an error of judgement and we have taken action to ensure our standards, which we are proud of, are maintained," he stated.
"Blair Cottrell will not be back on the channel," he added.
A statement from Angelos Frangopoulos, CEO Australian News Channel, regarding the Sunday night broadcast of The Adam Giles Show. pic.twitter.com/KLS9AEgXhM

— Sky News Australia (@SkyNewsAust) August 6, 2018
Speaking live on air, Sky News Political Editor David Speers backed the decision.
"[Cottrell] should never have been invited on the Adam Giles program last night and someone should have stopped that happening.
"This isn't about censorship, it's about avoiding the deep offence and hurt it has caused to give a platform to a self-confessed neo-Nazi," Speers said.
Blair Cottrell has since shot back in a Facebook video, saying that after the interview he was given the impression by Sky News that he could become a regular contributor. He blamed "leftists" for getting the interview scrubbed.
"My opinions and my philosophy are never attacked. It's always me personally," Cottrell said. "Maybe it is finally time these people became acquainted with my lawyer. He's a very good lawyer."
READ MORE: Facebook bans Infowars for using 'hate speech' as Apple removes Alex Jones' podcasts
Cottrell is currently appealing a conviction for inciting serious contempt for Muslims after he was part of a mock-beheading during a protest against plans for a new mosque in Bendigo, Victoria.
Multiple media outlets are also reporting that he once expressed support online for pictures of Adolf Hitler being hung in "every classroom and every school" in the country.
However, Cottrell has denied the Facebook post came from an account belonging to him and, in a new statement, he has threatened legal action against publications labeling him a neo-Nazi.
Like this story? Share it with a friend!
You can share this story on social media: