Moscow appoints action star Steven Seagal special envoy on Russia-US humanitarian ties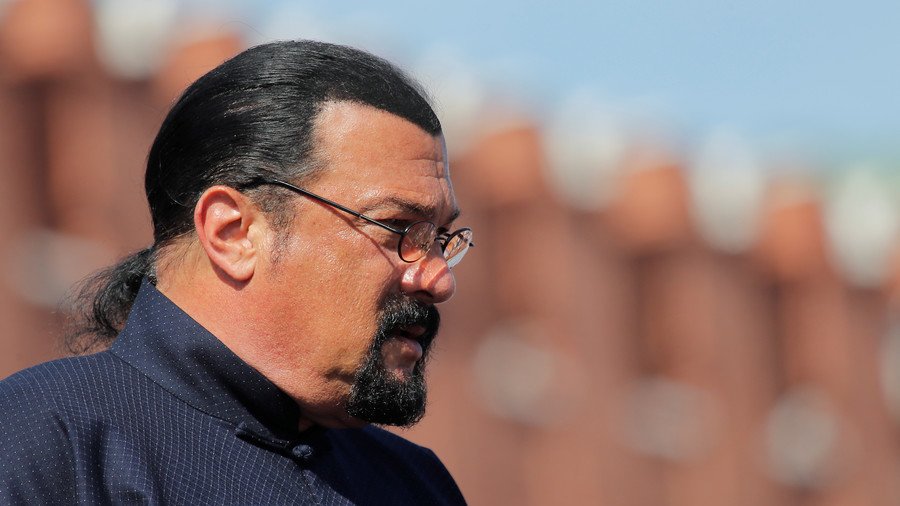 Hollywood star Steven Seagal, who was granted Russian citizenship back in 2016, is going to be Moscow's special representative on humanitarian relations with the US.
The veteran actor's task will "contribute to the further development of Russian-American relations in the humanitarian sphere." This will cover "culture, art, public and youth exchanges, among other things," the Russian Foreign Ministry said on its Facebook page.
Seagal won't be receiving any payment for doing the job, which the ministry described as "the case of people's diplomacy meeting with traditional diplomacy."
The 66-year-old action star, who appeared in more than 60 movies, including 'Above the Law' and 'Under Siege,' said that he was "sincerely grateful" to the Russian Foreign Ministry for the opportunity.
"I've always tried to do everything possible to help Russian-American relations to improve," Seagal, who hold both Russian and US passports, said to TASS news agency.
"I was working towards without having an official status and now it is a great honor for me to do the same officially."
Seagal, who has Russian roots, has been a long time supporter of the country, visiting it regularly as he opened a chain of the Planet Hollywood franchise in Moscow in the 90s.
The martial arts experts and the owner of a 7th-dan black belt in aikido is often credited as "Vladimir Putin's good friend" in the Western media after he signed his newly received Russian passport in the presence of the President in 2016.
Last May, Seagal was banned from entering Ukraine for five years after appearing on stage during a concert in Crimea, which Kiev still considers own territory despite the peninsula voting to reunite with Russian in 2014. Back then, the actor reacted sarcastically to the Ukrainian move, saying: "Apart from a black belt, I have a black list now."
You can share this story on social media: