Soldier, chef & crypto ambassador: Hollywood ace Seagal to front new digital currency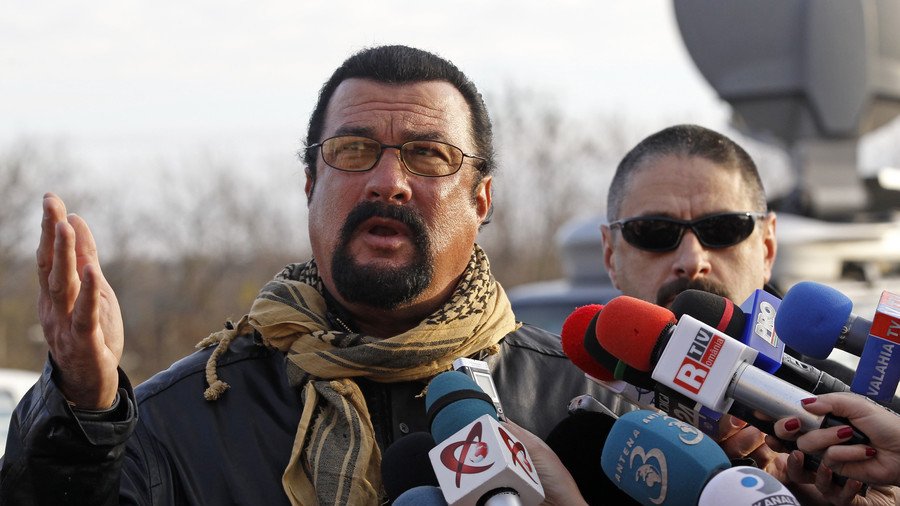 Goateed Hollywood hardman Steven Seagal has joined the cryptocurrency revolution after agreeing to become the face of a new digital coin.
Seagal, who famously played special forces soldier-turned chef Casey Ryback in both 'Under Siege' and 'Under Siege 2: Dark Territory', is to become the worldwide brand ambassador for Bitcoiin2Gen, a new cryptocurrency styling itself as a successor to Bitcoin.
READ MORE: Ukraine bans Steven Seagal as 'threat to national security'
According to the firm's press release, the one-time roundhouse-kicking heartthrob's history as a "Buddhist, Zen teacher, and healer" makes him the ideal candidate to promote the "decentralized P2P payment system with its own wallet, mining ecosystem and robust blockchain platform."
Famous for subtle, textured portraits in character-driven roles in 'Attack Force,' 'Mercenary for Justice,' 'Born to Raise Hell' and 'Force of Execution,' Seagal's knowledge of blockchain technology is unknown. But with 34 days left until the launch of Bitcoiin2Gen, the 'Exit Wounds' star will have plenty of time to brush up between meditations.
The cryptocurrency is still in the Initial Coin Offering phase, which allows buyers to invest in a cryptocurrency before they become freely traded on exchanges.
READ MORE: Steven Seagal visits Belarusian president, receives carrot & watermelons (VIDEO)
"Steven lives by the principles that the development of the physical self is essential to protect the spiritual man," the company press release reads. "He believes that what he does in his life is about leading people into contemplation to wake them up and enlighten them in some manner."
It's not yet clear whether anyone who has seen the film 'The Glimmer Man' has been led into contemplation.
You can share this story on social media: