Creepy Momo messaging craze linked to girl's death - but what is it?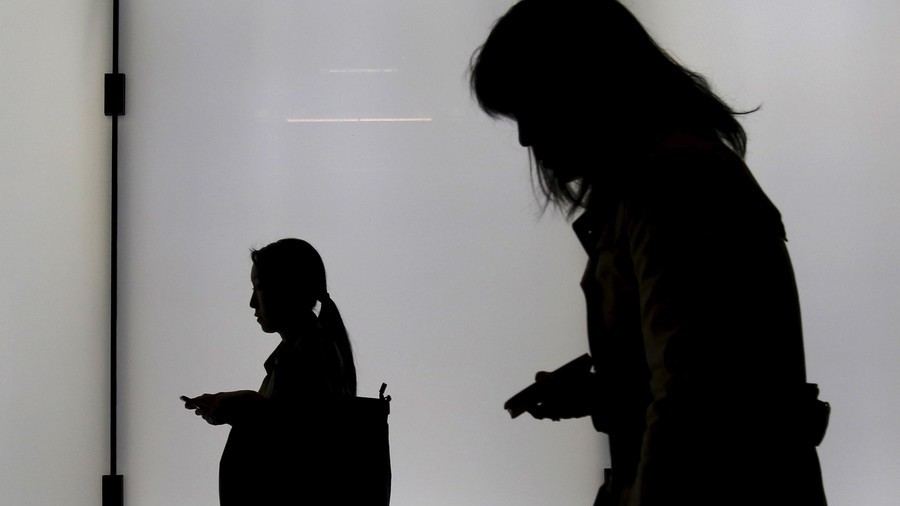 Spanish and Mexican police have issued a warning about a creepy WhatsApp game linked to the suicide of a girl in Argentina. But what is the 'Momo' game?
Based on the image of a 'bird-woman' sculpture from Japan, the viral game's demon Momo character has become something of an urban legend online. With large popping eyeballs, dishevelled hair and an eerie smile, the Momo meme resembles the nightmarish spirit from the horror movie 'The Ring', in which a group of teens are terrorized by a ghoul who crawls out of a VHS tape.
People interacting with Momo accounts over social media report receiving disturbing messages and images to their phones. A number of videos posted online show people claiming to have called Momo's 'cursed hotline' on Whatsapp, or suddenly finding the character in Minecraft games.
In Argentina, the viral fad has been linked to the death of a 12-year-old child. According to the Buenos Aires Times, police are investigating whether the girl took her own life after interacting with a Momo account online.
Police in Mexico and Spain have now moved to stop the "absurd" urban legend in its tracks, warning that 'Momo' is nothing more than a hoax that can actually lead to people's personal information being stolen. Young people are also being pressured into sharing compromising information, potentially leading to blackmail, according to the authorities.
"Forget about absurd virals that are fashionable on Whatsapp," Spain's National Police said in a Twitter post.
A similar warning has been issued by authorities in Mexico, informing people - especially teenagers – of the risks involved in sharing personal details as part of the Momo challenge trend.
READ MORE: Red hot craze: French schools hit by 'chili pepper game' fad, police alarmed
Mexico's Unit of Investigation of Cyber Crimes said people should avoid talking to strangers online who "seek information that can be used against you.""Morbid curiosity or wanting to be popular, has led many young people to perform acts where they risk their lives," the police unit added.
A number of media outlets are reporting that the image of Momo was created by Midori Hayashi, however the Japanese artist has taken to Facebook to dismiss any link to the artwork. The avatar for Momo is actually based on a model which was displayed at a gallery by Japanese special effects company, the Link Factory, back in 2016.
One of the first images to emerge online of Momo came through an Instagram post of the 2016 exhibit, before it spread through Reddit forums and WhatsApp groups alongside claims that the image is in some way cursed or carries misfortune.
If you like this story, share it with a friend!