Red hot craze: French schools hit by 'chili pepper game' fad, police alarmed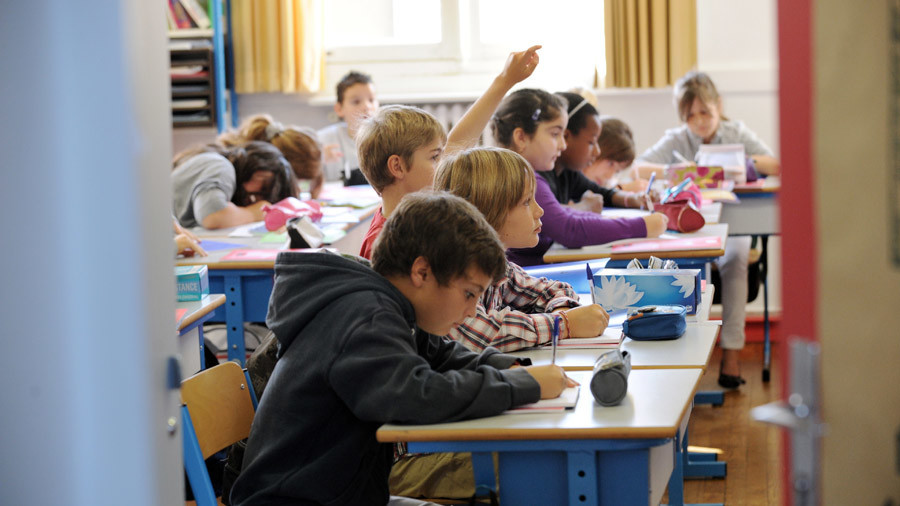 Bringing the spiciest chili peppers to school, breaking them open and then rubbing and throwing the toxic stuff right into eyes or mouths of unsuspecting peers – French police warn of a new social media "challenge" among children.
Police in northern region of Pas-de-Calais have released a warning for parents. "A new dangerous challenge is slowly appearing in school playgrounds and on social media. This is the 'chili pepper game'," police wrote.
The post explains the 'rules' – students come to school with chili peppers, then they break them open and rub or throw the mixture into eyes and/or mouths of other students. Some rub the spicy substance into their own skin, causing "severe burns," police wrote.
"Since prevention remains the most effective method of curbing this phenomenon, it is necessary to speak openly with our young people about the danger of this kind of practice. Be careful!" the post said.
Pas-de-Calais police didn't mention any specific case of the chili pepper game. However, French media reported that at least three schoolchildren sustained burns after allegedly playing it in Romilly-sur-Seine commune in north-central France. Two of them had self-inflicted burns, local newspaper L'Est-Éclair said.
The chili pepper game is the latest in the series of dangerous challenges to sweep France. In 2015, a teenage girl from the north voluntarily disappeared for three days after she joined Game '12, 24, 72' or 'Game of 72'. According to the challenge, which initially appeared on Facebook, a person should disappear for 12, 24 or 72 hours without giving any news to his or her family. Upon returning, the 'survivor' must name three people who should disappear next.
In 2014, the French came under the spell of another craze – dubbed 'a l'eau ou resto' (to the water or the restaurant). The rules were simple – one should throw him/herself into a river or the sea, or buy a meal for the nominator. One such challenge ended fatally for a 19-year-old in Brittany, western France. The boy drowned after tying his bike to his leg.
Also in 2014, a craze known as Neknominate swept across the internet. It saw people goading each other to chug alcohol and post a video of it online for their entertainment. France's National Association for Prevention of Alcoholism and Addiction (ANPAA) urged the authorities to criminalize the game.
You can share this story on social media: