'Hilarious & paranoid': Lavrov laughs at idea that Russia uses memes to destroy US democracy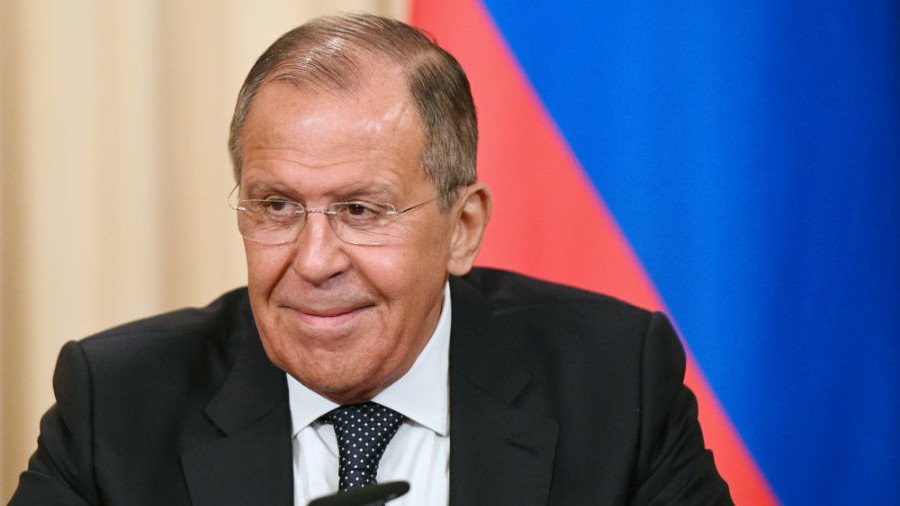 The idea that Moscow is swaying elections and bringing down US democracy by 'meme-sharing' is preposterous, Russia's Foreign Minister Sergey Lavrov said. The accusations hurled at Russia by the US lawmakers left him baffled.
"It's just hilarious when I hear that funny pictures can undermine American democracy," Lavrov told reporters on Thursday, answering RT correspondent's question about the latest US Senate Intelligence Committee hearing on alleged Russian interference in US domestic affairs.
Experts, brought as witnesses to testify before the Senate on Wednesday, spoke about Russia allegedly using the "less news, more memes" approach online to divide the US public. This led the lawmakers to raise concerns over how Russian "meme-sharing" affects American voters.
"I think that's just paranoia that goes off the scale," Lavrov chuckled, saying that talk of weaponizing memes only makes the Senators themselves look bad. "It's not respectable for American lawmakers to make a sensation out of nothing."
US politicians consistently accused 'Russian trolls' of waging a coordinated campaign to influence elections in the country – something Moscow denies. During repeated hearings in Congress, lawmakers failed to provide any concrete evidence that the alleged nefarious online activity was tied to Russia, and to present data on the effects such a campaign might have caused.
In fact, last year, tech giants Facebook, YouTube and Twitter told Senators that the content allegedly produced by "Russian operatives" made up a tiny fraction of their feeds.
Like this story? Share it with a friend!
You can share this story on social media: