Security footage of moment when Moscow sisters 'brutally killed father' released by investigators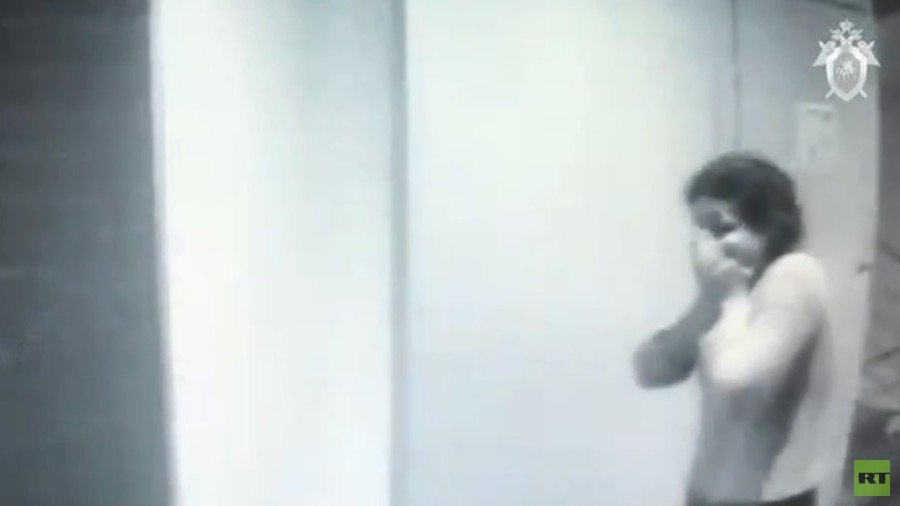 The footage shows apparent shock on the face of one of the alleged killers, whose father was stabbed more than 30 times, in a criminal case that has stunned and divided Russia.
"Moscow investigators are studying security camera footage from the public areas inside the apartment block where the sisters killed their father," read the message posted on the investigative committee's Twitter feed.
Several clips, edited into 19-second video, show a woman going in and out of the flat onto the landing repeatedly, while nervously wiping her face, and covering it with her hands.
Московские следователи изучают видео с камер наблюдения, установленных в подъезде дома, в котором три сестры убили своего отца pic.twitter.com/yHP8KyrOj2

— Следственный комитет (@sledcom_rf) 3 August 2018
Maria, Kristina and Angelina Khachaturian, aged between 17 and 19, are currently under arrest in Moscow, though the media has reported that they do not deny killing their 57-year-old father Mikhail on July 27.
According to earlier accounts, the three allegedly attacked him while he was asleep inside his Moscow flat. Investigators believe that one attempted to hold him down, another sprayed him in the face, while the youngest, Maria, stabbed him repeatedly with a kitchen knife, long after his body fell limp.
Debates over the incident have focused on the external accounts of the family relationship. Some have painted the daughters in a sympathetic light, saying that Mikhail was an erratic and abusive drug user, who enjoyed a reign of terror over his children. Others have claimed that this is a gruesome act of teenagers rebellion by out-of-control daughters against a strict, but fundamentally decent and religious father.
Preliminary hearings, where more details will emerge, are scheduled for later this month.
You can share this story on social media: