Israel helped evacuate fleeing militants to the US – Syrian envoy to UN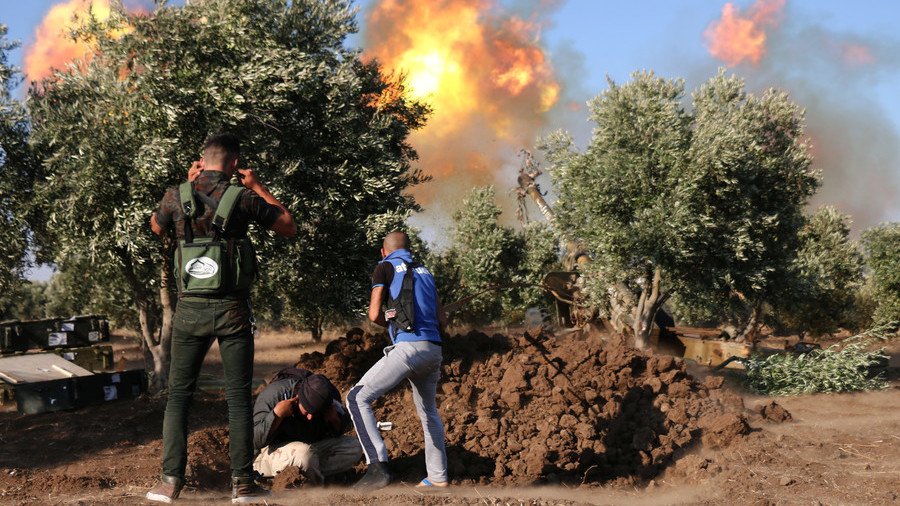 Syrian Envoy to the UN Bashar Jaafari has claimed that Israel helped to transfer militants fleeing from Syrian territory to the United States and other countries.
Jaafari said that a "decisive offensive" from the Syrian Arab Army had forced militants to "flee from the Syrian territory through the occupied Golan Heights" and into Israeli territory. From there, he said, the militants were "transferred to Jordan" and then to other countries, including the US.
Israel previously evacuated hundreds of members of the Western-backed White Helmets group, who advertise themselves as first responders, but who have been linked to Al-Qaeda. The Syrian government has accused the group's members of cooperating with terrorist groups and plotting false-flag attacks in the country.
Speaking after the Astana-10 international meeting in the Russian city of Sochi​​​, Jaafari also complained of Israeli attacks on Syrian soil, and congratulated the Syrian Army on the victory against militants in the southern Daraa province, which had been under Islamic State control.
Jaafari also criticized the Turkish occupation of territories in northern Syria, and said that Ankara was not meeting its obligations regarding so-called "de-escalation" zones in the region, including Idlib province.
"Turkish authorities sent heavily armed forces there – and we all witness the military actions of Turkey in this region, up to Afrin, which they occupied. And they occupied other settlements," he said.
Jaafari said that Turkey was the only country that had violated its obligations under the Astana agreements, and noted that the Turkish lira had even been introduced in regions under Ankara's control.
The Syrian envoy also insisted that the US and its allies should leave Syrian territory immediately, citing the fact that their presence in the war-torn country is illegal under international law. The US-led coalition in Syria has not been invited by the Damascus government, and has not been given authorization by the UN Security Council.
Jaafari said that he would like to see Idlib returned to Syria through "national reconciliation" but warned that the Syrian Army has "sufficient capacity" to do so by military means if necessary.
You can share this story on social media: