Israeli warplanes strike targets in western Syria – report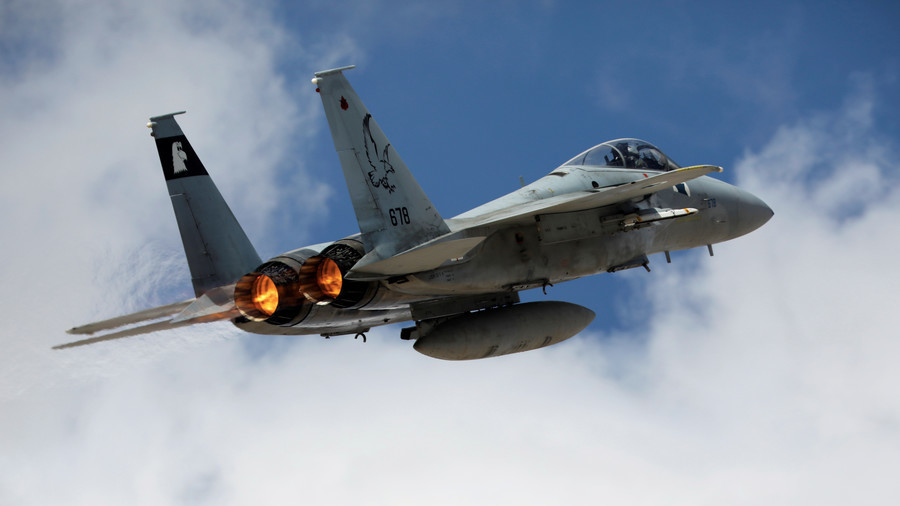 Israeli fighter jets have carried out an airstrike near the town of Masyaf in the province of Hama in western Syria on Sunday, state-run SANA news agency reports.
There were no casualties as a result of the air raid, "with the aggression causing only material damage," the agency reported.
The Lebanese Al Mayadeen channel reported that Israeli planes fired missiles from Lebanon's airspace, targeting a scientific facility. Reports on Twitter said the attack was aimed at a Syrian military facility.
READ MORE: Netanyahu: Trump & Trudeau asked Israel to evacuate White Helmets from Syria
Earlier in July, Syria blamed Israel of attacking its T-4 airbase in Homs Province. The base's air defenses have intercepted several missiles and hit one of the Israeli aircraft, the state media reported. It's the second time this year the T-4 airfield was targeted by Israeli air force as a raid in April killed several Syrian troops and Iranian military advisors stationed at the facility
In recent months, Israel has been frequently carrying out missiles strikes in Syria due to concerns that its main geopolitical rival, Iran, which is helping the government in Damascus to fight terrorists, may use the Syrian territory as a foothold to attack the Jewish state.
Think your friends would be interested? Share this story!