Flagging friendship: New Zealand demands Australia change national banner
Published time: 25 Jul, 2018 17:31
Edited time: 26 Jul, 2018 09:10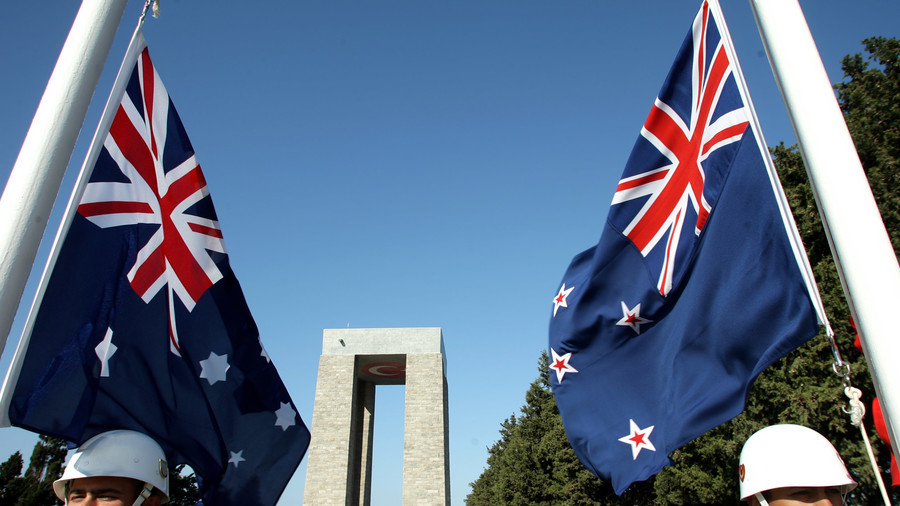 The once-close relationship between allies Australia and New Zealand is cracking under unprecedented pressure after the NZ prime minister accused the Aussies of copying his nation's flag design – and demanded they change it.
New Zealand voted against changing their own flag back in a 2015 referendum.
"We had a flag which we had for a long time – copied by Australia and they should actually change their flag," acting NZ Prime Minister Winston Peters told Television New Zealand, reports Reuters.
The comments come at a time of increased tension between the neighboring nations, which started when Australia began deporting more and more New Zealanders for failing its so-called 'character test'.
Non-citizens can fail the test if they have a criminal record that is substantial, for sexual abuse involving a child, have been a member of a criminal gang, involved in people smuggling, or if their conduct "shows that [they] are not of good character."
Both flags are blue and feature a 'Union Jack' design as well as the Southern Cross cluster of stars. The UK flag is included on the New Zealand and Australian flags as a British colonial symbol which represents their continuing membership of the Commonwealth. The only difference is that New Zealand's design has four red stars, while Australia's has six white ones.