Rampaging tractor leads Denver police on slow-speed pursuit (VIDEO, PHOTO)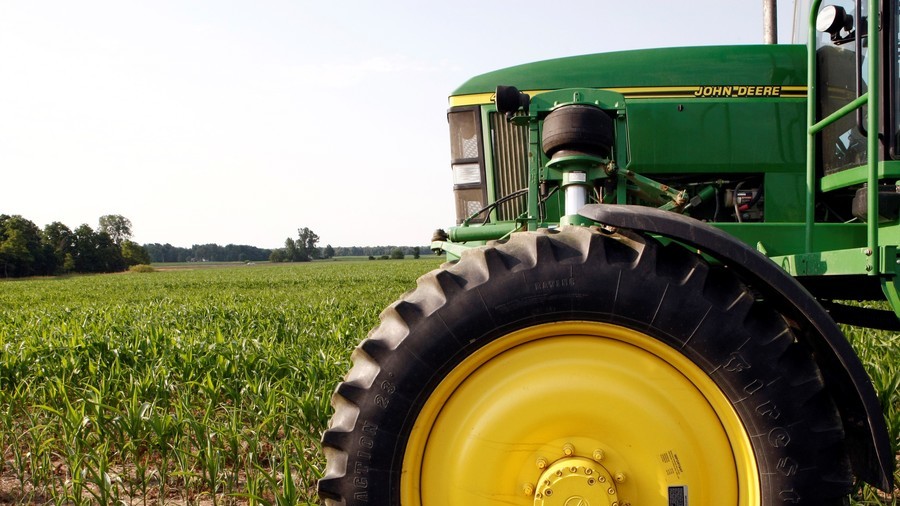 Trained canines had to be used to stop a joyrider who had led Denver authorities on what could only be described as one of the slowest police chases in recent memory.
The incident in an area of downtown Denver resulted in damage to several vehicles and properties after a man drove a John Deere tractor erratically down streets and onto a sidewalk, according to WEWS.
Footage from an eyewitness shows the subsequent bizarre police chase, with at least four cruisers seen following the tractor down a busy Denver road at half-pace. The strangely low-octane pursuit lasted for approximately 30 minutes, Denver Police spokesperson Tyrone Campbell admitted at a press conference.
At one stage, the tractor veers onto the sidewalk in an effort to escape the authorities, with a person filming from a building above exclaiming: "It's so crazy."
The chase finally ended when an officer used his car to ram the slowly rampaging tractor. According to the Denver Post, police dogs and a stun gun were also used to apprehend the suspect, who had driven the tractor into a number of parked cars.
The driver received a number of dog bites, and two officers were also taken to hospital after sustaining non-life threatening injuries.