Still 'world policeman': US expands overseas military presence with 300k troops in 177 states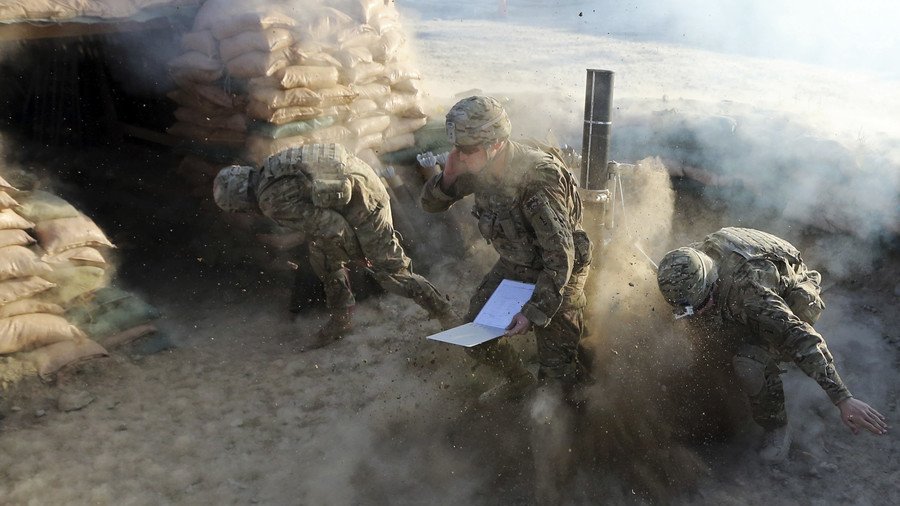 Trump is sticking to the policies of past administrations despite campaign claims that the US shouldn't be 'world policeman', experts told RT regarding Pentagon figures of 300,000 US troops in 177 states.
"Today more than 300,000 Americans are deployed or forward stationed in 177 countries," Chairman of the Joint Chiefs of Staff General Joseph Dunford said on Monday. These missions include those in Iraq and Syria, activities on the Korean Peninsula, and "enhancing interoperability with allies" in Poland, according to the man acting as principal military adviser to the US president.
The number announced by Dunford is much higher than the one given by Pew Research Center in 2017. The Washington-based fact tank reported that 200,000 US troops were stationed overseas at that time, adding that the largest US military presence was in Japan, Germany, South Korea, Italy, and Afghanistan.
"We are looking at a continuation of policies even from past administrations," Jennifer Breedon, an attorney specializing in foreign policy, international law, and religious terrorism, told RT.
US taxpayers now can't tolerate a huge military budget, according to Breedon."We have issues at home… in the US," and taxpayers don't want to put millions of dollars "into groups like NATO," she said.
US President Donald Trump repeatedly said the US should stop being the world policeman during his election campaign and reiterated it afterwards. In April, he repeated that during the visit of Nigerian President Muhammadu Buhari to the White house.
US soldiers are currently deployed training their Nigerian colleagues and Breedon said that Americans should leave after they are done with that, instead of "hanging around just to see what happens."
"We want to help these nations, but instead we have very few military policies and foreign policy initiatives," she said.
The US presence in 177 countries across the world is "an attempt at global domination of the world," David Swanson, activist and author of 'War Is A Lie', said in an interview with RT. The US' global presence "damages" peace and stability, and "increases terrorism with the war on terrorism."
In his pre-election days, Trump considered himself a vocal critic of American military adventurism. In 2013, he took to Twitter to say that "All former Bush administration officials should have zero standing on Syria. Iraq was a waste of blood and treasure."
All former Bush administration officials should have zero standing on Syria. Iraq was a waste of blood & treasure.

— Donald J. Trump (@realDonaldTrump) 5 сентября 2013 г.
Although he ran on an anti-interventionist platform, the president has now surrounded himself with foreign war apologists: National Security Adviser John Bolton, Secretary of State Mike Pompeo, and Dunford, among others.
Donald Trump's talk has "always been very mixed, he wants no more wars, occupations and he wants to… 'bomb them all' and 'fire and fury,'" Swanson said.
Subscribe to RT newsletter to get stories the mainstream media won't tell you.
You can share this story on social media: