When fake news kills: India's top court and WhatsApp aim to fight mob violence over false rumors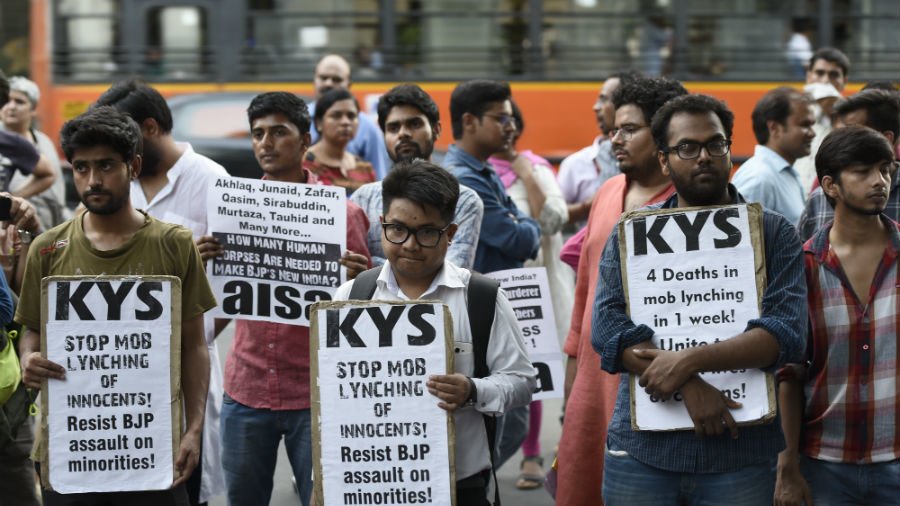 At least 25 people have been lynched in recent months in India after false rumors were posted on WhatsApp and social media. The Supreme Court is calling for anti-lynching laws, while the app launched a campaign against fake news.
Acts of brutal 'vigilante justice' have spiked over the last few months. Enraged mobs across India ambush and kill people suspected of various things, ranging from rape and abduction of children to the slaughtering of cows. All rumors emerge in and are disseminated through messaging services, mainly via WhatsApp, and on social media. Some mobs are reported to have hundreds and thousands of participants involved.
READ MORE: Google engineer beaten to death, 3 critical in Indian lynch mob attack fueled by 'kidnapping' rumor
The latest attack occurred in the southwestern Karnataka state, where a young software engineer was dragged out of a vehicle and viciously beaten to death by a mob wielding sticks and stones. Several of his friends were also injured. The victim was suspected of an attempted kidnapping, as he was sharing chocolate bars with the local schoolchildren.
The Supreme Court had called on the nation's parliament to adopt effective measures against vigilantism, one of which is making lynching a separate criminal offense. "The horrendous acts of mobocracy cannot be permitted to inundate the law of the land," the chief justices ruled on Wednesday, as reported by the local media. Mob violence "cannot be permitted to become the normal way of life," the court said.
WhatsApp, meanwhile, launched its own campaign to combat lynching in India. The tech company is running ads in English- and Hindi-language newspapers, containing a list of tips on how to spot fake news. WhatsApp also began labeling forwarded messages, indicating the fact that they were not created by the sender. "We will build on these efforts," the company said, promising to help the authorities curb the vigilante epidemic.
READ MORE: Angry mob lynches five in India as rumors of child kidnapping go viral on WhatsApp
"Many of the developing countries don't have the capacity to regulate and monitor content that is going out on Facebook, WhatsApp and other social media," Sreeram Chaulia, a professor and dean at the Jindal School of International Affairs, told RT. "We need to regulate them better and to discipline some of these platforms."
Chaulia noted that civil society should also play "a more responsible role" in combating mob violence and handling false information. "It should dispel the rumors. It's very important that there is a coordination between the citizens and the state to prevent [the false rumors] from snowballing," he said.
Think your friends would be interested? Share this story!
You can share this story on social media: