Russian library shoots 'action movie,' urging readers return books on time (VIDEO)
Published time: 17 Jul, 2018 16:04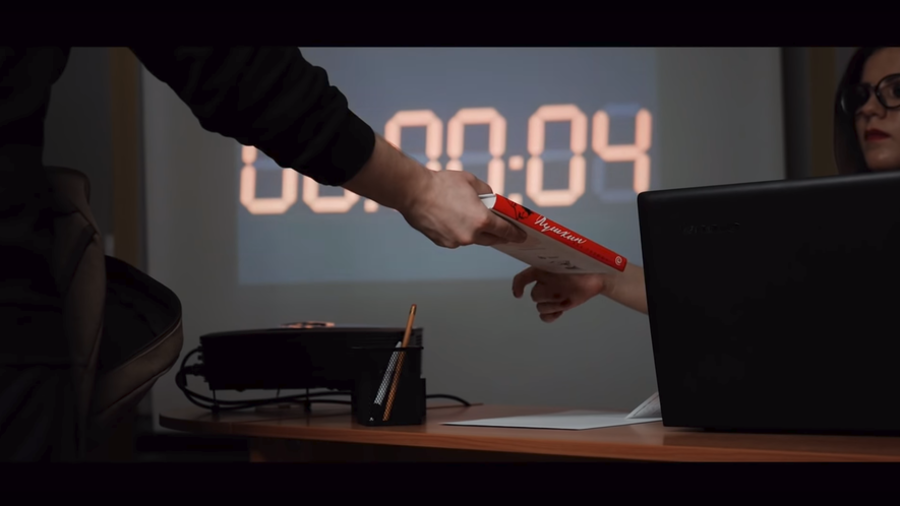 A short action video, featuring street fights, parkour and chases, has been released by the Russian city of Chelyabinsk's central library, to encourage its patrons to return books on time.
The video, dubbed 'On time' was released on Chelyabinsk libraries YouTube channel and received over 23,000 views in less than a day. The three-minute clip features a young reader, striving to return a tome by iconic Russian poet Alexander Pushkin on time. The protagonist has only one hour left, and his road to the library proves to be quite bumpy.
READ MORE: Read those sexy sounds: Pornhub adds subtitles to adult videos
The man is challenged by street thugs, some of whom he fights, evading others with impressive parkour moves. While the library-goer struggles through the streets of Chelyabinsk, the clock in library is ticking and a smoking-hot librarian is waiting for the book to be returned.
The reader receives assistance from his friends, who pick him up and drive away from the thugs in a street-racing car. Some scenes of the movie are shot from a first-person perspective, immersing the viewers in the book-returning fever.
While many viewers appreciated the efforts of the video crew, some still remained confused and said the 'movie' did not explain why exactly the books need to be returned on time.
Like this story? Share it with a friend!