Israeli Patriot missile intercepts drone from Syria – IDF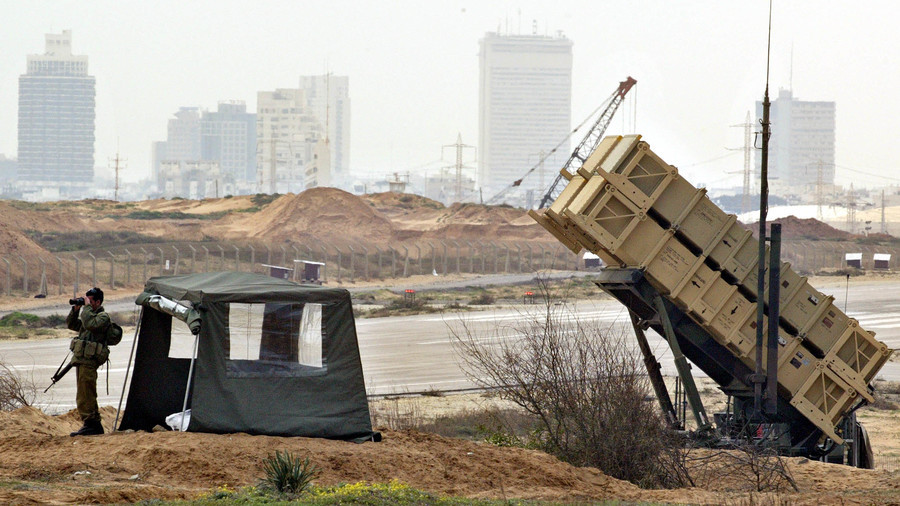 Israel launched a Patriot missile at a drone approaching Israeli territory from Syria, the country's military said on Wednesday. The IDF tweeted that the UAV was successfully intercepted.
"The UAV infiltrated the Israeli border from Syria," Israeli Defense Force (IDF) said in a statement.
"The Patriot aerial defense system identified the threat and tracked it until its interception."
Israel has long maintained that it has a right to intervene in Syria whenever it deems it necessary to prevent an Iranian or Hezbollah military build-up, which it claims poses an unacceptable threat to the Jewish state. Syria and Iran have blamed Tel Aviv for numerous attacks, though Israel has admitted to only a few of them.
On June 24, the Israel Defense Forces launched a US Patriot missile at a drone allegedly flying towards the Israeli border from Syria. A pro-Damascus commander, however, said the unmanned aerial vehicle was participating in operations in southern Syria and never intended to cross into Israel. It is believed that the drone managed to reverse course without being hit.
In April, Israeli F-15 fighters reportedly targeted Syria's T-4 airbase in Homs province, while last month the Israeli Air Force (IAF) fired missiles at Iranian targets near Damascus. Syria has repeatedly denied that Iran has a significant military presence on its territory, claiming instead that Israel has been targeting military hardware and forces used to fight Islamic State (IS, formerly ISIS) and other extremist groups.
Like this story? Share it with a friend!
You can share this story on social media: