UK should investigate Salisbury & Amesbury incidents instead of blaming Russia – foreign ministry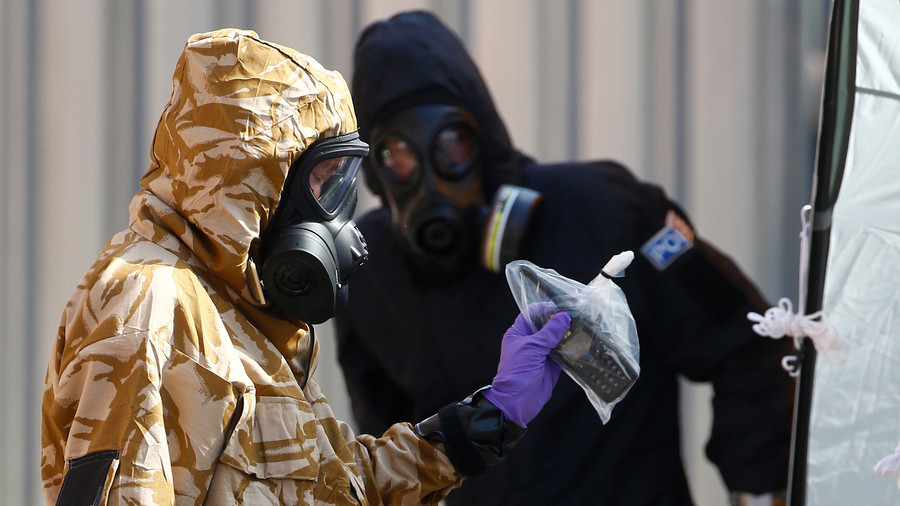 London should focus on the actual investigation into the poisoning incidents in the towns of Salisbury and Amesbury, Russian diplomats said, responding to the new accusations against Moscow produced by the UK defense secretary.
Russia's Embassy in London extended its condolences to the relatives and friends of Dawn Sturgess, who died late on Sunday. The woman and her partner, Charlie Rowley, were poisoned a week ago by a substance that UK authorities believe to be a Novichok-class military grade nerve agent.
"We hope that the circumstances of her poisoning will be investigated in good faith and in accordance with high international standards, and the perpetrators will be brought to justice," the embassy said in a statement on Monday.
The UK government, however, seemingly focused on baselessly blaming Russia instead of investigating, just like the Skripal family poisoning back in March. Russia has repeatedly urged London to conduct a proper and transparent investigation and dismissed baseless allegations of its involvement.
"As it stands now, the police investigation of the Skripals case is limited by political frameworks imposed by the current government. Unsubstantiated claims against Russia make it impossible to determine the real causes of the two incidents," the statement reads.
A similar call was later issued by the Russian Foreign Ministry, which urged the UK to stop producing "the same old mantra 'Russians did it'" and get to the real investigation instead.
"Could you perhaps come up with something new? A proper and careful investigation for instance?" the ministry said on Twitter.
The statements from Russian diplomats came in response to the accusations produced by the UK Defense Secretary Gavin Williamson, who pinned the blame for the demise of Sturgess squarely on Moscow and called on the world to "unite" against the Kremlin… again.
"The simple reality is that Russia has committed an attack on British soil which has seen the death of a British citizen," Williamson claimed. "That is something that I think the world will unite with us in actually condemning."
British police, however, appeared to be less sure – if at all – about the causes of Sturgess' death, stating they were not even able to confirm whether the couple from Amesbury was exposed to the same substance as the Skripals.
"There is no evidence that either Dawn or Charlie visited any of the sites that were decontaminated following the attempted murders of Sergei and Yulia Skripal," Scotland Yard's counter-terrorism chief Neil Basu said on Monday, adding that "the investigation must be led by the evidence available and the facts alone."
Like this story? Share it with a friend!