Gang rape that shocked India: 4 men convicted in landmark 2012 case to hang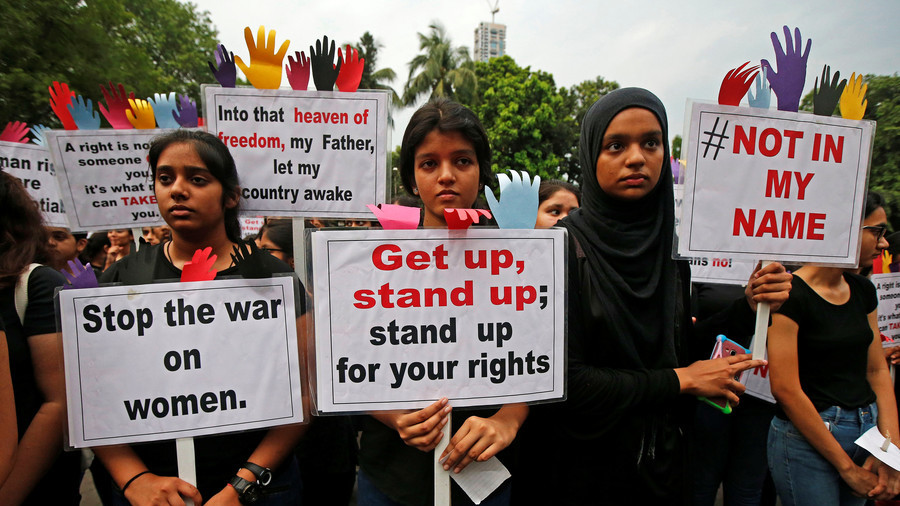 India's Supreme Court confirmed that the men who gang-raped a 23-year-old paramedic in 2012 will be hanged. The brutal incident shocked the nation, sparking protests and changes in laws regarding sex crimes.
"There is no material to review our order," the judges said on Monday as they upheld the death penalty verdict for the three men involved in the shocking rape case, local media reports.
All three men were earlier sentenced to death by hanging but launched a lengthy process to review the verdict, claiming that is was "cold-blooded killing in the name of justice." The fourth man who is also sentenced to hanging chose not to appeal the ruling.
The crime also involved two other perpetrators. One of them committed suicide in custody, while another, who was underage at the time, was sent to juvenile home and released after serving a three-year term.
The 23-year-old female paramedic intern was gang-raped and viciously beaten by a group of men on a moving bus in South Delhi in 2012. The victim, who became known in the media as 'Nirbhaya' ('The Fearless'), died of severe injuries.
A male friend who boarded the bus with her that night was also beaten by the assailants, and knocked unconscious.
The brutality of the crime sent shockwaves across India, sparking massive protests in many areas. The public outcry led the government to change criminal law with regards to sexual assault. The legal definition of rape was broadened, while other crimes, such as acid attacks, sexual harassment, voyeurism and stalking were added to the criminal code.
In April, India introduced death penalty for the rape of minors.
Like this story? Share it with a friend!
You can share this story on social media: