Train passenger helps rescue 26 girls from the 'child traffickers'… with just one tweet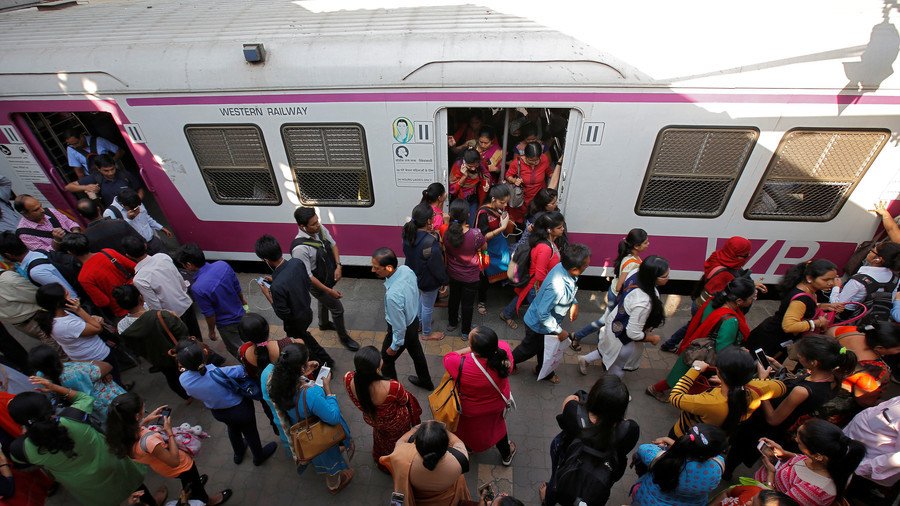 A train passenger is being hailed a hero after saving 26 girls from suspected child traffickers. Adarsh Shrivastava raised the alarm by tweeting authorities after spotting the girls on a train in the Uttar Pradesh, north India.
Shrivastava noticed the 26 girls, who he thought looked distressed, traveling in the same carriage as him on Thursday. Concerned that something untoward was underway, Shrivastava tweeted rail authorities, the minister for railways, and even the prime minister.
"I am traveling in Avadh express(19040). in s5. in my coach their (sic) are 25 girls all are juvenile some of them are crying and all feeling unsecure (sic)... my current station is Hari Nagar my next station is Bagaha and then Gorakhpur. Kindly help them out. Please help," Shrivastava posted.
In another tweet, he alleged that the youngsters could be subject to human trafficking.
The Ministry of Railways responded to Shrivastava's tweet half an hour later, and tagged railway police forces in the tweet, urging them to take action. Just a few stops later, plain-clothes officers boarded the train.
According to Scroll India, the group of girls were found with two men, aged 22 and 55, who were arrested by police. "All of them are from West Champaran in Bihar," officials said. "The girls were being taken from Narkatikyaganj to Idgah. When questioned, the girls were unable to answer anything convincingly, so they have been handed over to the child welfare committee."
Shrivastava is now being praised as a hero on social media. "Such response makes me proud to be an Indian," one user posted. "Thank you action is happening. Thanks for your quick response," said another.
The rescue comes less than a month after India's Railway Board launched an awareness campaign to highlight the risks of vulnerable young children on the railway network. The campaign encourages railway passengers and employees to remain vigilant while using India's train systems to help railway police stamp out child traffickers.
According to the Ministry of Women and Child Development, over 9,000 Indian children were victims of trafficking in 2016. Many children are sold into slavery after being lured from their homes in rural areas to the city with promises of jobs.
Children, usually from poor and rural areas, are hoodwinked into leaving their homes on the promise of getting jobs in the city. They are then trafficked for child labor, sex work, child brides, adoption, and sometimes sent overseas. Earlier this year, the Ministry announced that it was increasing its effort to tackle trafficking.
Think your friends would be interested? Share this story!
You can share this story on social media: