'So excited to reunite': Snowden's confidant Glenn Greenwald meets with whistleblower (PHOTO)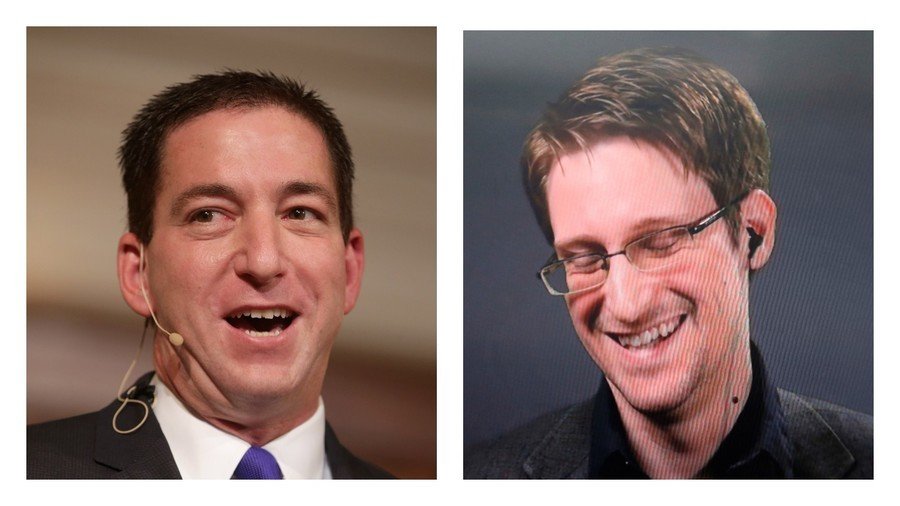 Journalist Glenn Greenwald has posted a photo of him and the renowned whistleblower Edward Snowden, saying he was happy to reunite with his "colleague in defense of press freedoms."
Both Snowden and Greenwald, smiling, are seen on what appears to be a selfie uploaded to journalist's Instagram account. The location has not been disclosed, but it is known the Intercept's co-founder appeared on Friday as a keynote speaker at Cybersecurity Congress in Moscow, where the famed whistleblower has been residing since 2013.
"So excited to reunite today with one of this generation's greatest whistleblowers and my colleague in defense of press freedoms, Edward Snowden," a caption to the photo reads.
The release has seemingly excited online users, who applauded the reunion via Twitter.
Greenwald was initially contacted anonymously by Snowden, a former contractor with the US National Security Agency, in late 2012, telling of his possession of sensitive files that he wished to make public.
A year later, Greenwald was first to report on the top-secret US court order requiring Verizon to provide the National Security Agency with telephone metadata for all calls between America and abroad, as well as all domestic calls.
READ MORE: 'FSB trap' conspiracy around Snowden's app forces Greenwald to lecture Guardian's new Moscow chief
The pair did communicate through video chats before the selfie, but are not known to have met in person since the two broke the news on massive NSA surveillance in the US, which resulted in Snowden seeking asylum in Russia after being chased by US intelligence services.
Like this story? Share it with a friend!
You can share this story on social media: