US started biggest trade war in history, China forced to retaliate – Beijing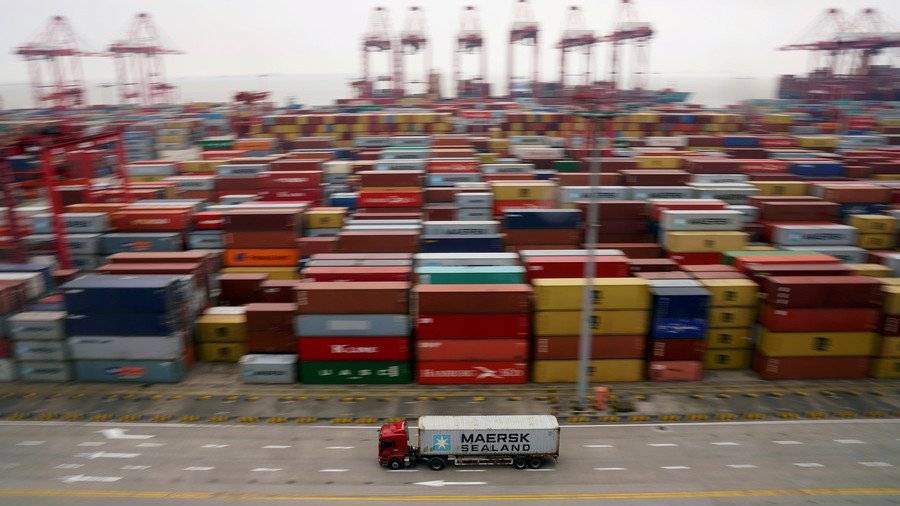 China's commerce ministry says the country has no choice but to fight back after the US "launched the largest trade war in economic history," as Washington's 25 percent tariffs on various Chinese imports go into effect.
"On July 6, the US began to impose 25 percent tariffs on $34 billion worth of Chinese imports. The US has breached WTO trade rules and launched the largest trade war in economic history to date," the ministry's statement read​​​.
The Trump administration's new 25 percent duties apply to 818 Chinese imports worth $34 billion. They are the first stage in levies threatened by the US on a total of $450 billion worth of Chinese goods.
China warned that while it promised not to "fire the first shot," it will now be forced to "counterattack" in order to defend its core interests. Beijing has vowed to inform the World Trade Organization and work with other countries to "jointly safeguard free trade and the multilateral system."
As Beijing geared up to respond to the new tariffs, it warned that the US would be "shooting itself in the foot and hurting the world" if it were to go through with the measure. Reciprocal levies had reportedly been prepared, which were set to take effect on the same day.
Beijing has been actively seeking an EU ally in the mounting trade war, with senior Chinese officials offering European states access to its market if they take Beijing's side in the row. However, Europe has rejected China's proposal to team up against the US.
US President Donald Trump's protectionist trade policies put him at loggerheads with the EU and Canada, which were also not immune to harsh tariffs on steel and aluminum imports. In a tit-for-tat response, the EU slapped tariffs on US goods worth $3.2 billion. The primary list includes motorcycles, motor boats, orange juice, bourbon, peanut butter, cigarettes, and denim. The EU, joined by several other world powers, also opened a WTO dispute over Washington's measures, claiming the Trump administration's tariffs were protectionist and illegal.
Think your friends would be interested? Share this story!
You can share this story on social media: