Europe rejects China's offer of alliance in trade war with United States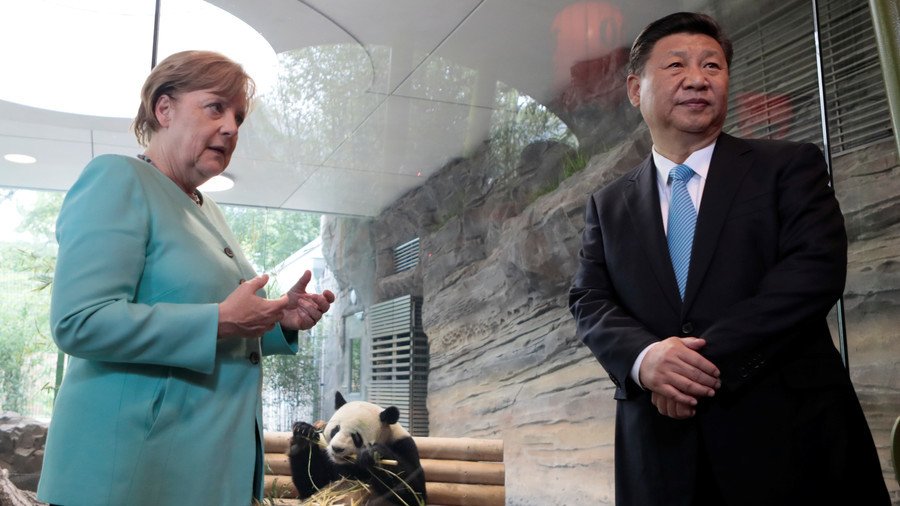 The European Union has turned down China's proposal of co-operation against escalating US trade tariffs on European and Chinese goods.
China proposed launching joint action against the United States at the World Trade Organization (WTO), EU officials and diplomats told Reuters ahead of a Sino-European summit in Beijing on July 16-17.
Chinese Vice-Premier Liu He told the media that Beijing is ready to set out for the first time which sectors it can open to European investment at the annual summit.
According to EU officials, Chinese state media has promoted the message that the European Union is on China's side, putting the bloc in a delicate position.
Chinese Xinhua news agency said on Wednesday that China and Europe "should resist trade protectionism hand in hand."
"China and European countries are natural partners," it said. "They firmly believe that free trade is a powerful engine for global economic growth."
Rejecting the idea of partnership on the trade issue, one European diplomat said: "China wants the European Union to stand with Beijing against Washington, to take sides," adding, "We won't do it and we have told them that."
Washington has hit Chinese and European goods with tariffs as part of President Trump's attempt to narrow the US trade deficit with its trading partners. China has been the biggest target of Trump's tariffs.
Last month, the White House announced that it would introduce the latest 25-percent duties on 818 items of Chinese imports worth $34 billion on July 6. Beijing said it has prepared reciprocal levies against American products, which will be introduced on the same day.
For more stories on economy & finance visit RT's business section
You can share this story on social media: