Wife number 3 is 11yo: Malaysian govt probes 41yo man's marriage to child bride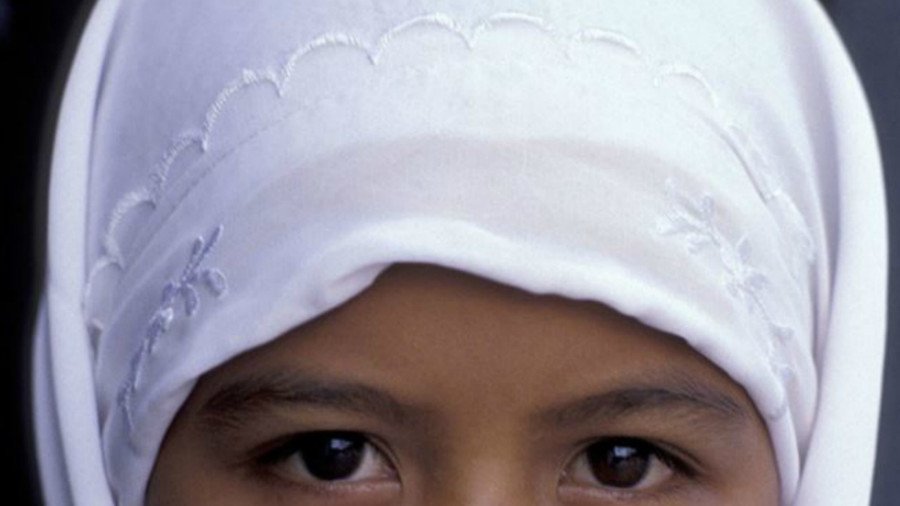 Wedding photos showing the marriage of a 41-year-old man and an 11-year-old girl have sparked outrage in Malaysia prompting calls for marriage laws to be changed.
Images of last month's ceremony circulated online in recent days. They show the adult groom and the 11-year-old Thai girl apparently entering into wedlock. The ceremony in a border region between Malaysia and Thailand is illegal without explicit court permission and has caused the Malaysian government to take action.
Malaysia's Deputy Prime Minister Dr Wan Azizah Wan Ismail ordered authorities on Monday to investigate the man's relationship to the girl. She said police are exploring whether there was "any elements of sexual grooming" prior to the undocumented marriage.
The legal age for marriage in Malaysia is 18, however girls can be married as early as 16 provided they have the permission of the State Chief Minister. Islamic sharia courts can approve Muslim marriages for those under the age of 16.
Local media reports state that the Thai bride is the man's third wife. The groom, Che Abdul Karim Che Abdul Hamid, has defended the relationship and promised to apply for a marriage certificate in five years when the girl turns 16, according to Malaysia's Bernama news agency.
Che Abdul Hamid said he is disappointed by criticisms and allegations made against him on social media following his latest marriage.
"I am looking into this matter to pursue a legal action to clear my name from the inaccurate and malicious allegations," he said. Malaysia's deputy prime minister told reporters on Monday that investigators found no evidence that the marriage was legally conducted.
READ MORE: Changing kids' religion behind spouse's back illegal, Malaysian court rules
"My officers are working with other local enforcement agencies to look further into the case. This includes whether there are any elements of sexual grooming in the relationship between the two of them before the suppose marriage. This is an offence under the Sexual Offences Against Children Act," Dr Wan Ismail said.
"I want to reiterate that we are committed to ending child marriage in the future," she added. Using 2010 census data from Malaysia, the UN reported that more than 82,000 married women were between 15 and 19. Activists from the Joint Action Group for Gender Equality have hit out at the Malaysian man's marriage.
"Immediate action must be taken by the government to condemn this action and pledge legislative action to put an end to child marriage in Malaysia once and for all," the group said in a statement.
Like this story? Share it with a friend!
You can share this story on social media: