Changing kids' religion behind spouse's back illegal, Malaysian court rules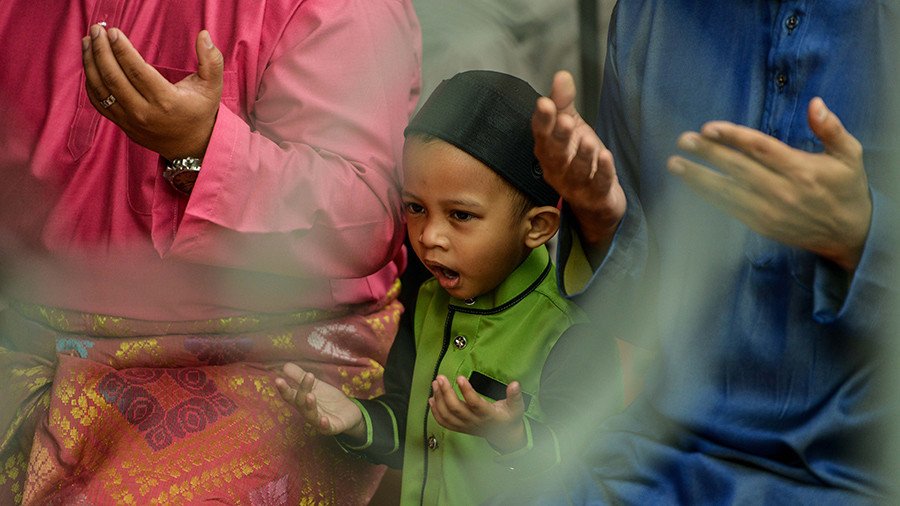 In a historic precedent, Malaysia's highest court has ruled in favor of a Hindu woman whose former husband converted their children to Islam without her consent, ending a nearly decade-long battle.
The five-judge panel of Malaysia's Federal Court decided Monday that the ex-husband of M. Indira Gandhi, a Hindu, unlawfully changed the religion of their three children to Islam without his wife's knowledge.
Back in 2009, Mohd Riduan Abdullah, formerly K. Pathmanathan, registered the couple's three children as Muslim without Gandhi's consent, soon after converting to Islam himself. While the elder children live with their mother, Abdullah abducted their youngest daughter when she was just eleven months old.
"This is a landmark decision and a victory for all Malaysians," Gandhi's lawyer, M. Kulasegaran, said. The court's decision will hopefully bring closure to Gandhi's nearly decade-long struggle to have her abducted child returned to her. Despite a previous court ruling, police have refused to search for Abdullah and the daughter, citing a jurisdictional conflict between civil and Sharia courts, the Malay Mail Online reports.
"There is a court ruling now. So he can't say he can't do anything. He has to act now," Gandhi said of the police inspector-general.
The Federal Court made "the decision which the elected representatives of this country has failed [to make]," M.Kulasegaran said, as cited by the Straits Times. Last August, the country's parliament failed to pass a bill banning the unilateral conversion of children amid opposition from conservative Muslims.
The Monday ruling set a precedent which demonstrated that non-Muslims can resolve disputes related to Islamic affairs in secular courts. Muslims constitute more than 60 percent of the population in multi-ethnic Malaysia. They often turn to Sharia courts – existing parallel to the civil courts - to settle family and other personal matters.
If you like this story, share it with a friend!
You can share this story on social media: