Refusing husband sex is emotional abuse, says Malaysian lawmaker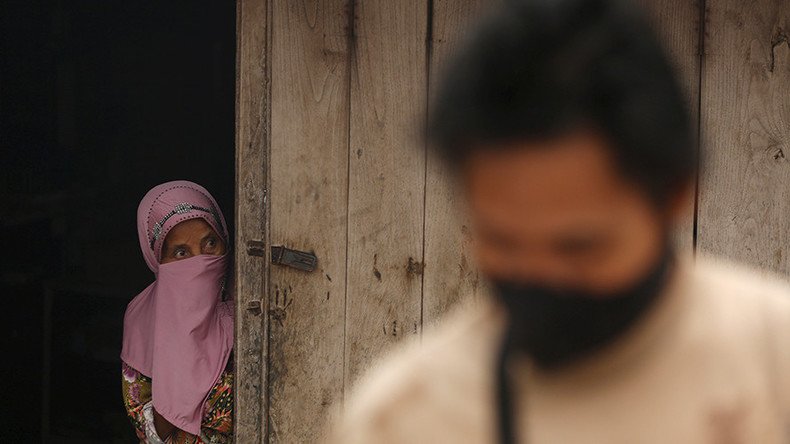 A Malaysian lawmaker is in hot water after saying that if a woman refuses sex to her husband, she is "emotionally and physiologically" abusing him, AFP reports. Activists and people on social media have called the comments "ridiculous" and "saddening."
Che Mohamad Zulkifly Jusoh, a Muslim MP from the ruling Barisan Nasional (BN) party, made the controversial comments on Tuesday during a debate on amendments to domestic violence laws.
"Even though men are said to be physically stronger than women, there are cases where wives hurt or abuse their husbands in an extreme manner," said the lawmaker, who is also a member of the United Malays National Organization (UMNO) party, a founding member of the BN, AFP reports.
"Usually, it involves wives cursing their husbands – this is emotional abuse. They insult their husbands and refuse his sexual needs. All these are types of psychological and emotional abuse," he stated.
His comments were slammed by Marina Mahathir, a women's rights activist who said that the statements are "based on ignorance."
"Women have a right to say no to sex – this is an old notion that when you marry a women you own her body," Mahathir, the daughter of former Prime Minister Mahathir Mohamed, told AFP. "It does not work that way. It is ridiculous to say men are abused if women say no to sex."
People on social media also criticized the statement by the 58-year-old politician, saying that Malaysia lacks laws for women's rights.
On one hand the headline is hilarious, but once you realize it's real and he actually believes that it becomes saddening instead

— Luke Brown (@lukeisaacbrown) July 26, 2017
the muslims have taken over new sharia law no rights for women

— darren murphy (@fuxsake12) July 26, 2017
Others mocked his comments, saying that an "emotionally abused" Malaysian man can receive satisfaction from his "other three wives." Under Islamic law in Malaysia, a man can have four wives.
Bless. Poor wee souls!

— Toni Slee (@missaggrevation) July 26, 2017
In April this year, another Malaysian lawmaker, Shabudin Yahaya, a BN member, also hit the headlines after saying that girls as young as nine are "physically and spiritually" ready for marriage.
READ MORE: 9yo girls 'physically & spiritually' ready to marry – Malaysian MP
"They reach puberty at the age of nine or 12. And at that time, their body is already akin to them being 18 years old. So physically and spiritually, it is not a barrier for the girl to marry," he said.
Malaysia's 28 million population is about 60 percent Muslim, according to data from the government-sponsored Islamic Tourism Center. Islam is considered the official religion and Sharia law applies to all the Muslims in Malaysia.
You can share this story on social media: