French soldiers ambushed by terrorists in conflict-ridden Mali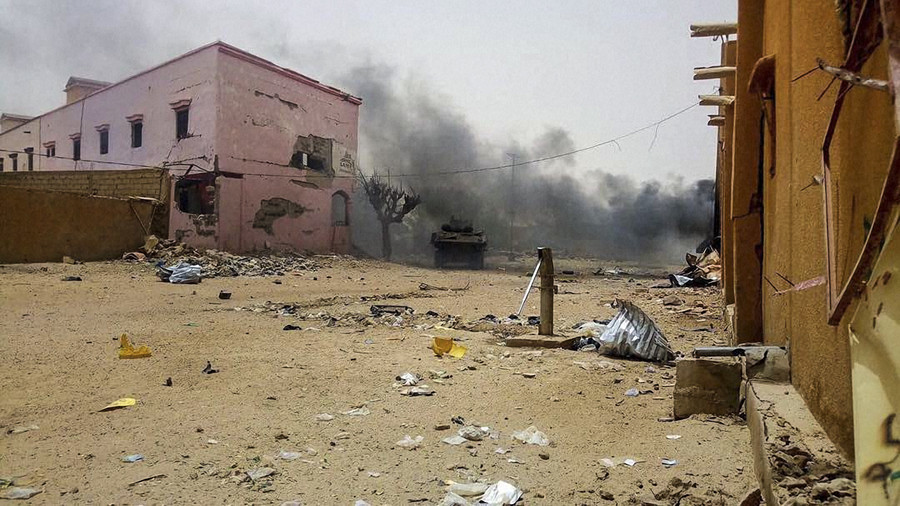 A convoy of French soldiers within the counter-terrorism Operation Barkhane was ambushed in conflict-ridden northern Mali, media report, citing officials and sources. Reports suggest that the convoy was hit by a suicide bomb.
The incident took place near the city of Gao in the north of the country on Sunday.
It's not yet clear if the attack left any dead or injured. Fatouma Wangara, a local resident, told AFP that a French convoy was struck by a suicide car bomb. "An armored vehicle blocked the way and the car blew up," she said. Another local said that the area around the place of the incident was cordoned off by the French military.
READ MORE: Families of Malian military hostages allegedly killed in French airstrike still seek answers (VIDEO)
Earlier reports appeared on France 24 saying that at least two French soldiers were killed in the attack. French military spokesman Patrik Steiger told Reuters that the explosion targeted three French vehicles. "It caused a number of civilian victims, including children. The [French] unit has been taken in hand," Steiger added.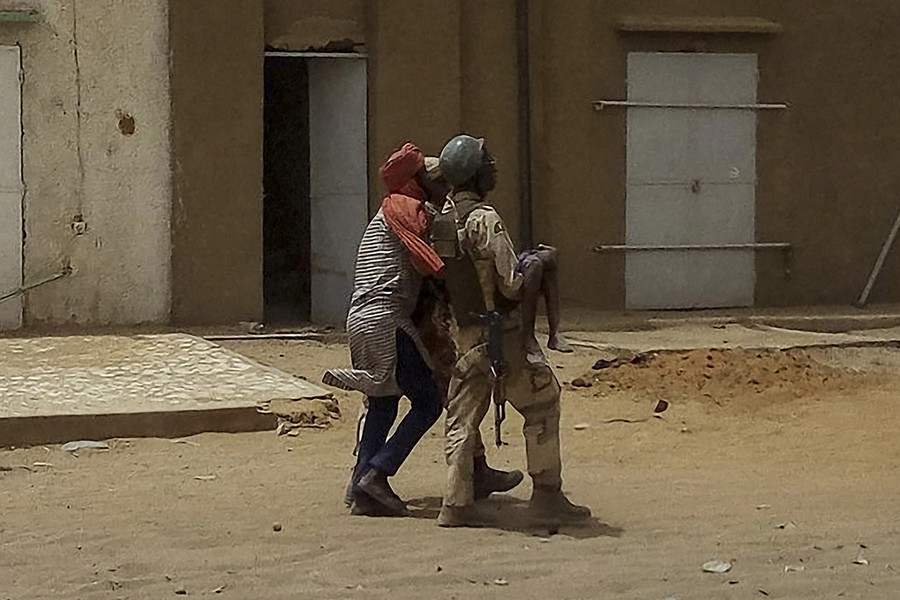 The attack comes a day before a scheduled meeting between the G5 Sahel (Burkina Faso, Chad, Mali, Mauritania, and Niger) group and French President Emmanuel Macron, to discuss the progress made by the joint task force in fighting terrorism in the region.
READ MORE: 6 killed in attack on EU-funded anti-terror force in Mali implicated in 'summary executions'
Islamist militants seized northern Mali in 2012. Since then, government forces have struggled to contain the insurrection. In response, France launched Operation Barkhane, deploying over 4,000 French troops to the Sahel region. The operation is largest French deployment abroad.
Since that time, attacks have spread further south in the embattled country. On Friday, several people were killed in a suicide bombing on the G5 Sahel counter-terrorism force in the central town of Sevare. In February, two French soldiers were killed after their armored vehicle was hit by an explosive device.
Think your friends would be interested? Share this story!