Swedish law equating sex without explicit consent to rape comes into force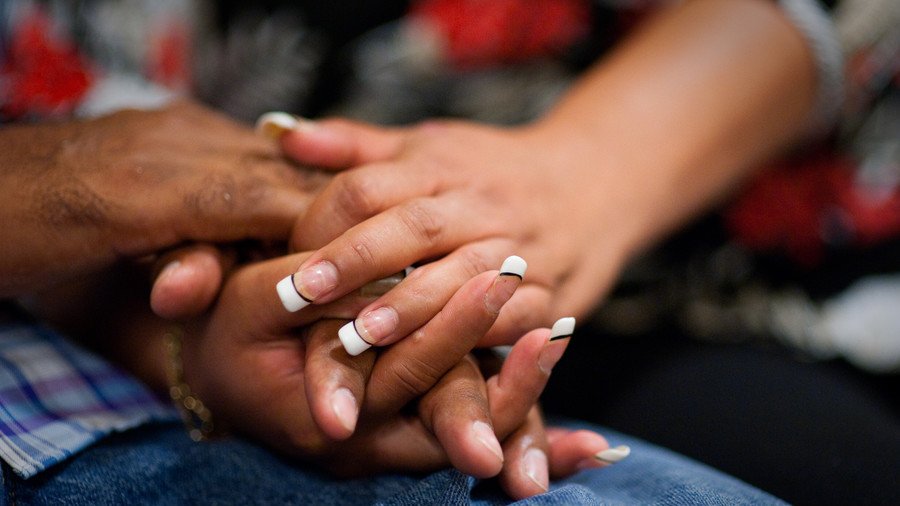 A Swedish law which states that sex without explicit consent constitutes rape came into effect on Sunday. Rape charges may now be applied even when there are no threats or violence involved.
The Swedish government, which proposed the bill in 2017, explains that the sexual consent legislation is based on the obvious fact that sex must be voluntary; if not, then it is illegal. "A rape conviction will no longer require the use of violence or threats by the perpetrator, or that a victim's particularly vulnerable situation was exploited."
READ MORE: 'Social problem'? Sexual assaults shut down Sweden's largest music festival for good
The Scandinavian county, which already has extensive sexual assault laws, has also increased the minimum penalty for 'gross rape' and 'gross rape of a minor' from four to five years in prison. According to the latest official figures, around 7,000 sexual offences were reported in Sweden in 2017, which is a 10-percent increase from 2016.
Sweden is trying to further cement the need for consent, hoping that the legislation will see more sexual assault cases being prosecuted. The authorities have introduced two more offences – 'negligent rape' and 'negligent sexual abuse', which will be punishable by a maximum four years in jail. "A person should be aware of the risk that the other person is not participating voluntarily but still engages in a sexual act with that person," the law states.
The new legislation has faced criticism. The Swedish Bar Association says the new rules are "not going to lead to more convictions." "The new legislation has not lowered the burden of proof, since the prosecutor has to prove that a crime was committed and they have to prove intent," Anne Ramberg, the secretary general of the association, said in December 2017.
With the new law, Sweden becomes the 10th country in Europe (counting England and Wales, Scotland, and Northern Ireland separately) which defines sex without consent as rape. Amnesty International says that victims often freeze when confronted with a sexual assault, despite the common expectation that "a 'model' rape victim will fight her attacker back." It often leaves the victim unable to oppose the assault, "often to the point of immobility," it adds.
Think your friends would be interested? Share this story!
You can share this story on social media: