'Social problem'? Sexual assaults shut down Sweden's largest music festival for good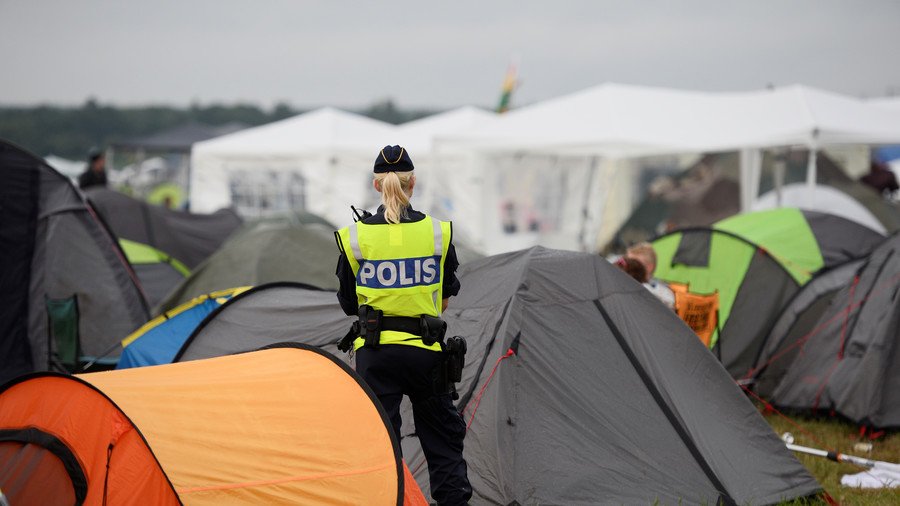 Organizers of Sweden's largest music festival say they have permanently pulled the plug on the annual event after it became plagued by sex assaults.
Once Sweden's largest four-day musical event, the Bravalla Music Festival was not held this year, after dozens of women and girls reported that they had been sexually assaulted at last year's event.
Kajsa Apelqvist, who heads public relations for FKP Scorpio, the festival's organizer, said there was no plans to bring the event back in 2019. "It's a very disappointing decision to take, but the overall picture we have is that we cannot develop the festival in the way we want to be relevant to our visitors in the future," Apelqvist told Sweden's Norrköpings Tidningar.
When asked about the sex attacks reported at the 2017 event, Apelqvist said: "We have always claimed that it is not a festival problem but a social problem. How we ensure our visitors' safety is something we are constantly developing, and that's something we'll never finish."
Last year, Swedish police received four rape and 23 sexual assault reports during the festival. In 2016, there were five reports of rapes and at least 12 of sexual molestation.
A festival "about music became almost completely about crime and violence," Folkert Koopmans, chief executive of FKP Scorpio, told the press after announcing last year that the 2018 event would be canceled.
Similar festivals in Stockholm and other cities in Sweden have experienced a surge in sexual assaults over the past few years. The wave of assaults in 2014-2016 became particularly controversial after media reports said police were aware of groups of immigrant youths allegedly harassing women at the festivals but "self-censored" the information on festival attacks in their report.
A local newspaper was also accused of withholding a tip-off on police investigating attacks by migrants, allegedly for the fear it would benefit anti-migrant parties. Both police and the paper have vehemently denied any coverup.
The sex attacks controversy caused such an uproar in Sweden that comedian Emma Knyckare announced in November 2017 that she would organize a man-free music festival to replace the Bravalla Festival.
Like this story? Share it with a friend!
You can share this story on social media: