9 quick facts about the 'Merkel-saving' EU deal on tackling influx of refugees & migrants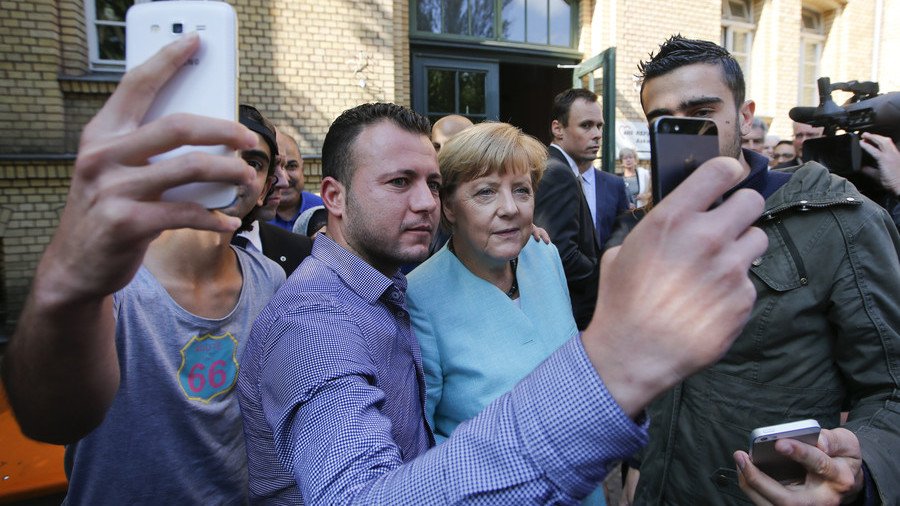 EU leaders, racking their brains on how to share the burden of migrants and refugees, finally reached a vague compromise after almost 10 hours of deliberations. Here are nine main points to help you understand what was decided.
Europe saw around one million migrants arrive to the continent during the 2015 refugee crisis. More than 377,000 reached Europe in 2016 and some 160,000 entered by sea last year. The International Organization for Migration (IOM) estimates 80,000 people will enter by sea in 2018. Here's a breakdown of EU's latest agreement to tackle the migrant crisis.
1. 'Voluntary' migrant & refugee centers
Members of the European Union can set up "control centers" for "rapid processing" on a completely voluntary basis.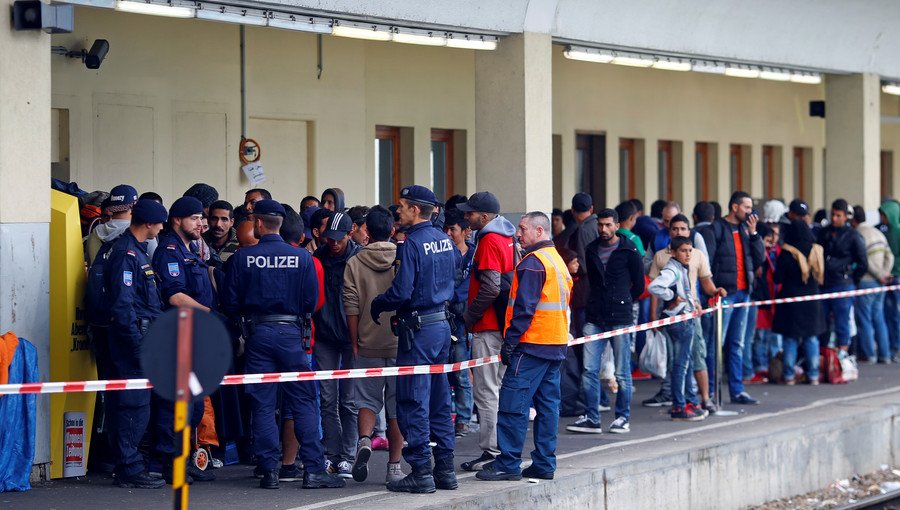 2. Fight against smugglers stepped up
Efforts to stop people smugglers operating out of Libya and elsewhere should be intensified.
3. 'Standing by' Italy & other frontline states
The EU will step up its support for the Sahel region, the Libyan Coast Guard, and South European communities. It will increase its work towards ensuring humane reception conditions, voluntary humanitarian returns, cooperation with other countries of origin and transit, and voluntary resettlement.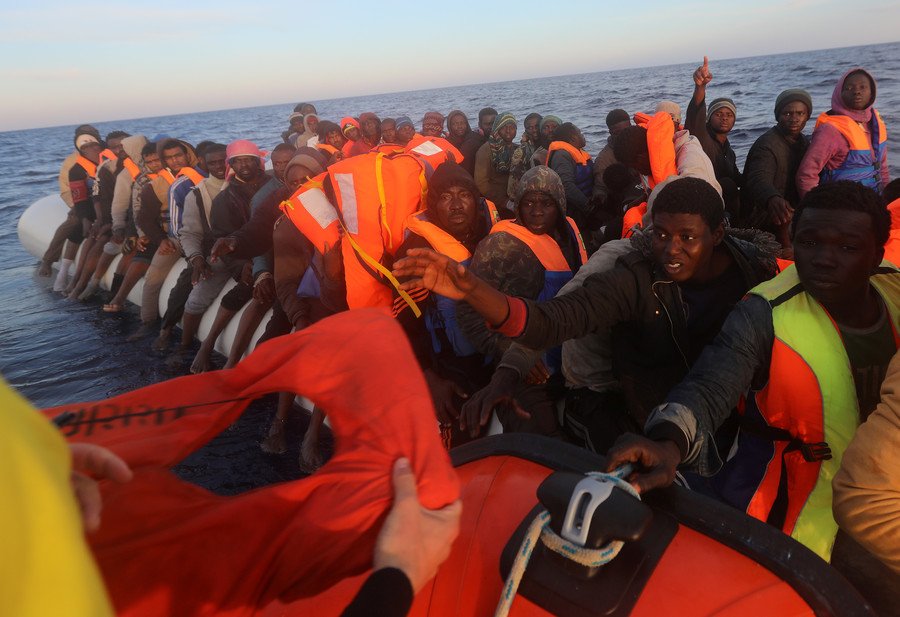 4. Cooperation with Turkey
The EU-Turkey Statement should be fully implemented to prevent new crossings from Turkey and bring flows to a halt. More efforts are "urgently" needed to ensure swift returns.
5. Money for Africa & Turkey
A second tranche of the Facility for Refugees in Turkey will be launched, and 500 million euros from the European Development Fund (EDF) reserve will be transferred to the EU Trust Fund for Africa. EU member states are "called upon" to further contribute to the latter.
6. Border force to be strengthened
The European Council concluded that the European border and coast guard agency FRONTEX should be strengthened "through increased resources and an enhanced mandate."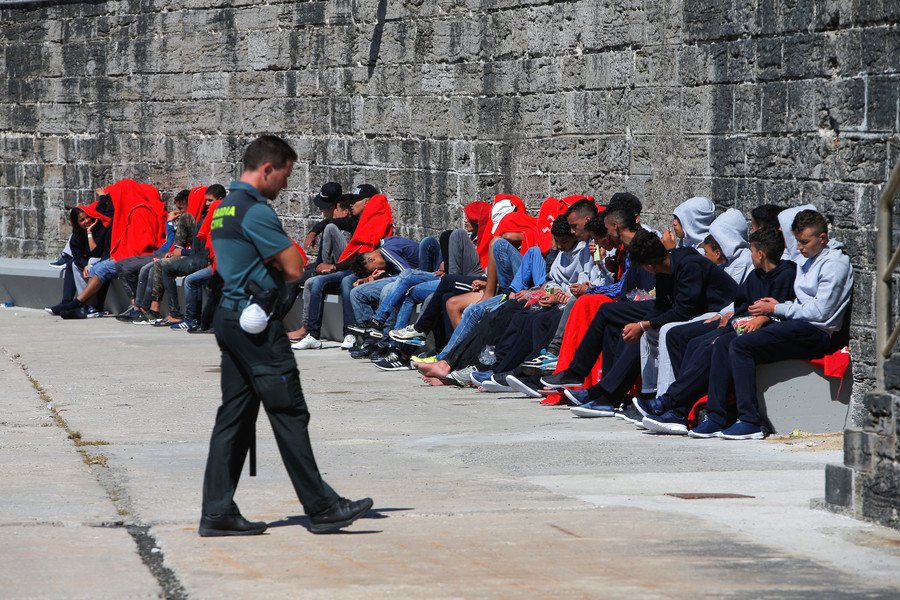 7. They shouldn't want to risk it in the first place
The EU Council decided that, to prevent "tragic loss of life," one must "eliminate the incentive to embark on perilous journeys." The details are vague, but the solution apparently lies in "regional disembarkation platforms" for those saved during search and rescue efforts. These would require cooperation with international groups and third countries.

8. Managing migration outside Europe
Funds dedicated to internal security, integrated border management, asylum and migration funds should include components for external migration management.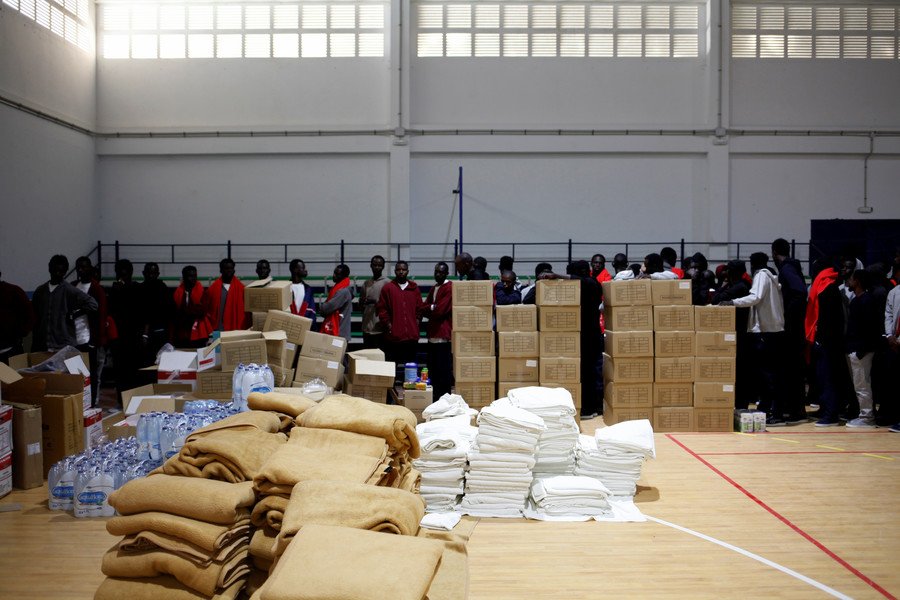 9. Make EU countries prevent 'secondary movements'
Member states should take "all necessary legislative and administrative measures" to counter secondary movements of asylum seekers between members states, and "closely cooperate with each other to that end."
Who wants what in Europe?
Germany: Berlin, along with Brussels, has long pushed for a migrant quota program for all member states, and Chancellor Angela Merkel previously came up with a controversial open-door policy for those fleeing war and persecution. Berlin later struck a deal with Turkey to help alleviate Europe's burden. Now, however, Merkel finds herself in an urgent need of compromise, after her key ally and new Interior Minister Horst Seehofer threatened to use his power to begin rejecting some asylum seekers at the German border unless the chancellor was able to agree to a deal with EU partners. In a worst-case scenario, a wrong move by Merkel could even lead to a breakdown of the coalition with the Bavarian sister party, headed by Seehofer.
READ MORE: Deadline for Merkel? Germany to start kicking out migrants if no deal with EU – interior minister
Italy: Seeking more support from the European Union, as it is a frontline state for migrants and refugees. Interior Minister Matteo Salvini has vowed that NGO rescue ships will not be allowed to dock in Italian ports. He has also criticized the EU compromise, saying it's too opaque. Rome has also been in a row with Paris over the pushing back of migrants on the France-Italy border.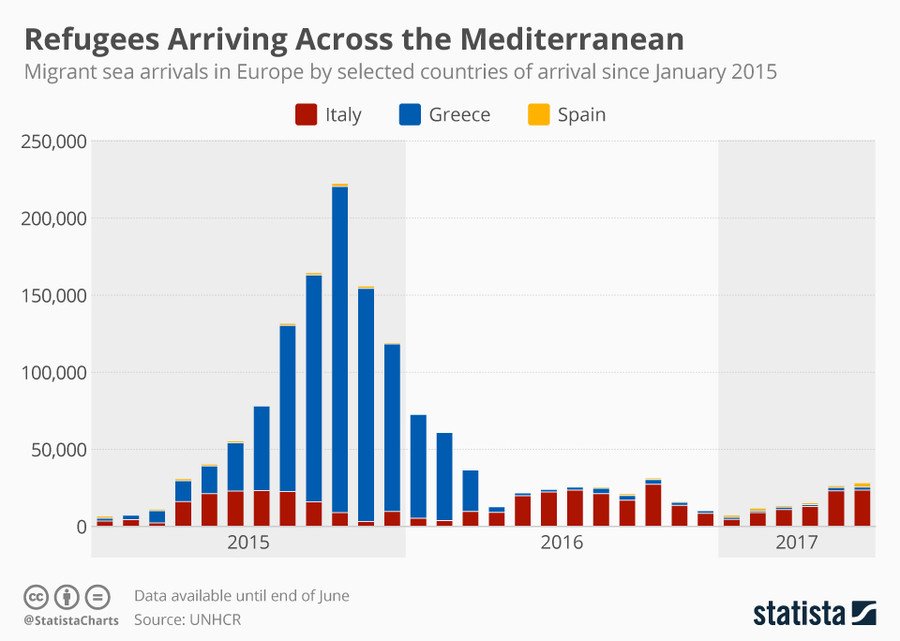 France: President Emmanuel Macron has been a vocal supporter of EU solidarity in dealing with the crisis, and recently slammed Italy for refusing to accept an NGO ship. But Paris has recently come under fire from Italy for refusing to take in migrants from the border town of Ventimiglia.
Greece: Sentiments are mixed in Greece, another frontline state. Residents of islands that serve as arrival points for refugees are fed up, feeling as though Brussels and the government aren't providing enough help. However, Prime Minister Alexis Tsipras says he "doesn't care" if some migrants return from Germany to Greece.
Hungary, Czech Republic, Slovakia, Poland: These four countries have long been against taking in refugees, strongly opposing any sort of quota system. The Thursday summit is seen as a victory for them, as the possibility of being forced to take in new arrivals is no longer on the table.
Like this story? Share it with a friend!
You can share this story on social media: