Ex-Trump campaign figure tells black Democrat strategist he is 'out of his cotton-picking mind'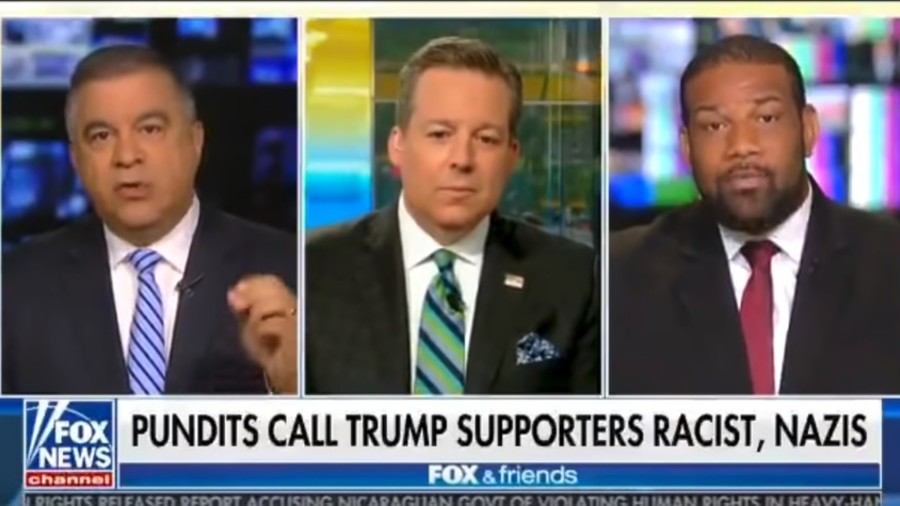 In a heated debate over immigration, David Bossie, the former deputy campaign manager for Donald Trump, told Democratic strategist Joel Payne, a person of color, that he is "out of [his] cotton-picking mind."
The comment by Bossie, who currently heads Citizens United, came amid a tense exchange on Fox & Friends with Payne about the controversies surrounding US President Donald Trump and his administration's policies, and the way critics in the liberal camp target them.
Following the apparently racist statement, Payne seemed to be taken aback, and said: "Let me tell you something. I've got some relatives that picked cotton and I'm not going to sit here and allow you to attack me like that."
On Fox News, David Bossie, former Trump Deputy Campaign Manager, telling a black panelist that he's "out of his cotton-picking mind." pic.twitter.com/wpoqHKbINw

— Yashar Ali 🐘 (@yashar) June 24, 2018
Fox News host Ed Henry apologized to viewers after the segment, saying the network didn't support Bossie's remark. "Obviously it got fiery and David Bossie used a phrase that clearly offended Joel Payne and it offended many others," he said. Fox News later released a statement distancing itself from the comment, calling it "deeply offensive and wholly inappropriate."
Several hours later, as footage of the exchange went viral online, Bossie issued an apology on Twitter.
During a heated segment on Fox & Friends today, I should have chosen my words more carefully and never used the offensive phrase that I did. I apologize to Joel Payne, Fox News and its viewers.

— David Bossie (@David_Bossie) June 24, 2018
Payne later commented on the controversy in an interview with MSNBC, saying that while he accepted the apology, the incident was part of a pattern of behavior demonstrated by President Trump and people he is close to. He said he felt "frustration overall with how this administration and people surrounding this president reduce us into ethnic groups and… people of different religions and what not."
Think your friends would be interested? Share this story!
You can share this story on social media: