Birthright Israel 'blocks' reporter after article on American Jews leaving tour to support Palestine
Published time: 29 Jun, 2018 21:26
Edited time: 2 Jul, 2018 09:17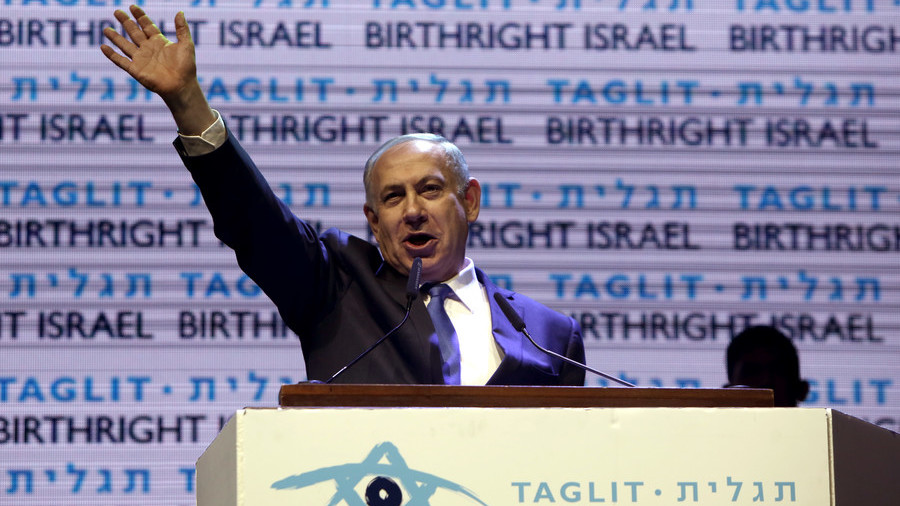 A New York-based reporter for the Israeli newspaper Haaretz says a group organizing heritage visits for Jews had blocked her on Twitter, after she wrote about American Jews who walked off a tour to join a pro-Palestinian event.
The story, published on Thursday, details the adventure of five American Jews, who'd arrived in Israel as part of the Birthright Israel program. They left the 10-day tour's program in a protest against what they called a one-sided representation of the country by organizers and instead joined another one, dedicated to the history of Israel's occupation of Palestinian territories.
Birthright offers free tours to Jewish youth living in foreign countries, which are meant to educate participants about life in Israel and reconnect them with their people's history. The program is funded by the government of Israel as well as wealthy sponsors, including individual Jewish philanthropists and Jewish organizations. Critics, like those at the center of the story, say the organizers whitewash the darker sides of Israeli history and the present reality.
"Birthright gave us a map of Israel that does not denote the West Bank [even though] the director of our Birthright organization admitted that the majority of maps in Israel do include [it]. They keep saying they're apolitical but this is clearly to the right," Katie Anne, one of the five Americans, told Haaretz. "We love our Jewish community and that's why it's so hard for us to see Birthright systemically miseducating it. We cannot stand this injustice."
The author of the story is Taly Krupkin, a Haaretz correspondent based in New York City. On Friday she posted a tweet saying Birthright Israel's official account blocked her.
Hours later she posted an update, saying the organization had reversed the ban and apologized for what they called a mistake.
Following the backlash, @birthright unblocked me, wrote it was a mistake and apologized. Thank you to my colleagues at @Haaretz and all the other people who shared that I was blocked after reporting about the protest at #birthright bus, its important that press can do its job

— Taly Krupkin (@TalyKrupkin) June 29, 2018
Over the past years the Israeli right-wing government and its allies have been finding their support dwindling among American Jews, especially of the younger generations. Many in the community with liberal leanings perceive Israel as a state engaged in the brutal and unjustified suppression of Palestinians, with Israel fueling the sentiment with actions like the mass killings of demonstrators on the Gaza Strip border.
Like this story? Share it with a friend!