Israeli MP invokes the supremacy of 'Jewish race' in bizarre pro-Netanyahu tirade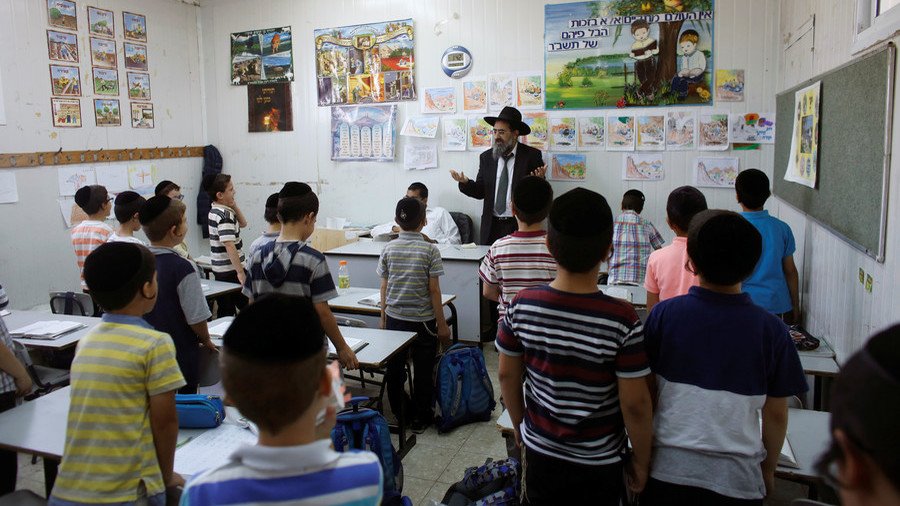 The 'Jewish race' is the smartest in the world and possesses the highest human capital, so Israelis ought to be skeptical about the current corruption probes into Israel's PM Benjamin Netanyahu, a Likud party lawmaker has claimed.
"I can tell you something very basic," MK Miki Zohar said, during a debate on Radio 103FM on Wednesday, as cited by the Times of Israel: "You can't fool the Jews, no matter what the media writes. The public in Israel is a public that belongs to the Jewish race, and the entire Jewish race is the highest human capital, the smartest, the most comprehending."
Citing opinion polls showing widespread support for Netanyahu, Zohar said that statistics clearly show that the "Jewish race" is too smart to be fooled by extensive media coverage of the multiple corruption probes. The somewhat clumsy attempt to defend the Israeli PM immediately landed the ruling party member in hot water.
Was Einstein racist? Travel diaries reveal shocking truth about physicist's views on Asians
The loud statement about Jewish supremacy struck a nerve with Ahmad Tibi, an Arab-Muslim Israeli politician and leader of the Arab Movement for Change party, who, on Twitter, accused his Israeli counterpart of devising his own racial theory. "An elected official in 'the Jewish state' presents: race theory," he tweeted, along with a portrait of Zohar.
The Arab politician then followed up with a tweet of him reading Amos Elon's book "The Pity of It All: A Portrait of the German-Jewish Epoch, 1743-1933," which outlines how a small minority came to be perceived as a deadly threat to German national integrity.
Zohar hit back, tweeting: "And on the back cover there is a photo of Albert Einstein, another Jew who brought great news to the world." To which Arab MP replied: "What's the connection between you and Einstein? It isn't even a relative relationship."
In an attempt to quell criticism and clarify what exactly he meant to say, Zohar gave an interview to Hadashot TV – but only made his case worse, denying that he'd mentioned the supremacy of the Jewish race, until he was furnished with a recording of his statement.
'Despicable lie & smear': Israel fires back at UN's 'apartheid regime' report
"The Jewish people and the Jewish race are of the highest human capital that exists," he then reiterated. "What can you do? We were blessed by God… I don't have to be ashamed about the Jewish people being the Chosen People; the smartest, most special people in the world."
If you like this story, share it with a friend!
You can share this story on social media: