Alpha male handshake: Portugal leader beats Trump at his own game with powerful squeeze (VIDEO)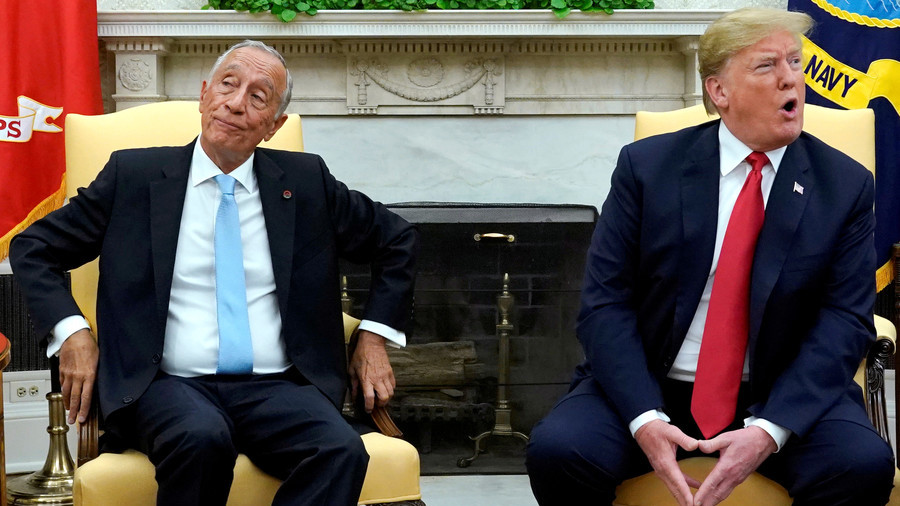 US President Donald Trump, the 'king of power handshakes,' was caught unaware when Portuguese President Marcelo Rebelo de Sousa outdid him with an alpha male handshake.
READ MORE: Trump's hot hands: From being rejected by Melania to greeting 1,000+ graduates
Arriving at the White House on Wednesday, Marcelo de Sousa emerged from his car and approached Trump in a rather decisive manner.
The video captures the moment when the Portuguese president abruptly outstretched his arm and grabbed Trump's hand, knocking him off balance.
Lasting for just a few seconds, the unexpected 'power-shake' created an awkward moment for President Trump, whose battle to establish dominance through firm handshakes was lost on this occasion.
Like this story? Share it with a friend!