Tusk warns EU leaders to 'prepare for the worst' in transatlantic relations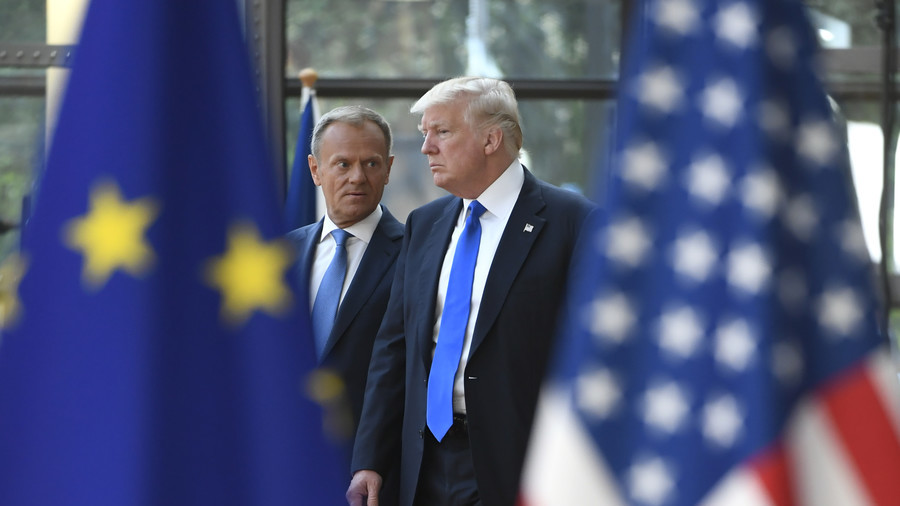 EU leaders must be prepared for a "worst case scenario" in transatlantic relations, Donald Tusk has warned ahead of the European Council summit, blaming the US president for failing to maintain unity with Europe.
"Despite our tireless efforts to keep the unity of the West, transatlantic relations are under immense pressure due to the policies of President Trump. Unfortunately, the divisions go beyond trade," the European Council president said in an invitation letter to 28 EU leaders who are due to arrive in Brussels on Thursday for a two-day summit.
Noting the importance of the changing geopolitical context in the world in the wake of the G7 summit in Canada, from which Trump left early after refusing to endorse the summit's communique, Tusk voiced concern over the fate of EU-US relations. "It is my belief that, while hoping for the best, we must be ready to prepare our union for worst-case scenarios," he wrote.
This was not the first time that Tusk questioned the transatlantic bond. In May, he asked "With friends like that, who needs enemies?" in reference to numerous disagreements the EU countries had with the US since Trump took office.
Troubles between Washington and EU began when Trump demanded that all NATO states contribute at least 2 percent of their GDP to the alliance. In addition to Trump's decision to withdraw from the Paris agreement, American unilateral withdrawal from the Iranian nuclear agreement also disappointed the European signatories. White House's recognition of Jerusalem as the Israeli capital additionally sent shockwaves across Europe. The billionaire's 'America First' policy also forced the administration to impose stricter tariffs against the EU.
Like this story? Share it with a friend!