French rap video featuring gun-toting children sparks police union backlash
Published time: 28 Jun, 2018 16:47
Edited time: 29 Jun, 2018 09:38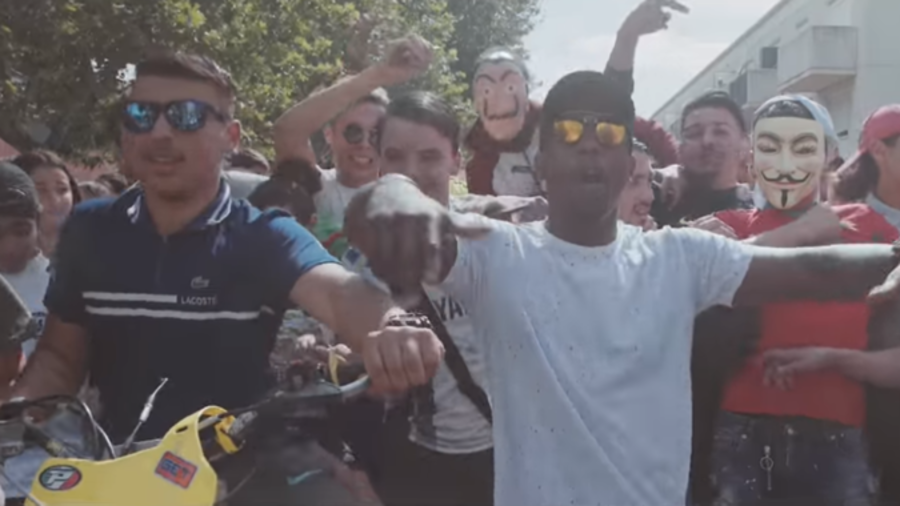 A French rapper has been accused of inciting kids to commit crime after creating a music video which allegedly glorifies violence and features children brandishing automatic weapons.
The French Police Officers Union filed a complaint with police after the music video, entitled 'Ticket' by rap artist Elams, appeared online on June 18. The lyrics of the song include lines about stealing cars, shooting people in the head and disposing of their bodies. Around 300 children were involved in the shooting of the video in Perpignan.
READ MORE: 'Political masquerade': Families of Paris attack victims sue France over 'don't intervene' order
"The singer is an apologist for gangs and narco-traffickers," union General Secretary Michel Thooris told L'Independent. "Then there are these words that are more specifically about our institution, in the case 'F**k the police.'"
The video, which has been viewed more than 575,000 times online, shows children as young as five-years-old toting weapons. The police union alleges that the video is in breach of the criminal Code.
"We have nothing against rap but we rebel against these adults who instrumentalize the youth of France to hate the police. And then this staging recalls the communication codes used by several terrorist organizations," Thooris said, adding that an expected police investigation will focus on the production company involved in filming the video.
READ MORE: Breaking Bad French style: Young housewife identified as key player behind huge dark web platform
This is not the first time an Elams video has sparked controversy. In January, the rapper fell foul of authorities after recording footage for a video while he was imprisoned, Le Parisien reported.
In May, he conducted an unauthorized private shoot in the 15th arrondissement of Marseille. The video, entitled 'Vamos,' featured 40 bikers surrounding a police car that had been called to the parking lot of the Grand Littoral mall in the city. The footage eventually made it into the final cut of the video, according to France Info.
Like this story? Share it with a friend!