Erdogan aide tells congressman Adam Schiff to 'shut up'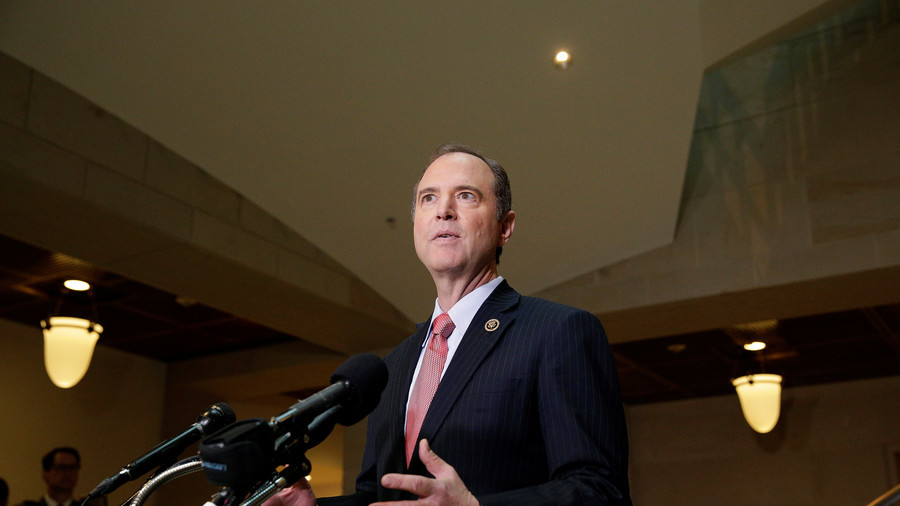 Turkish President Recep Tayyip Erdogan's spokesman has sharply rebuked Democrat Rep. Adam Schiff who bemoaned Turkey's "descent into autocracy" after Erdogan's presidential election win.
"Erdogan 'won' reelection in Turkey this weekend only by decimating the opposition through arrests, violence and squashing freedom of the press. Turkey's descent into autocracy is another reminder that democracy is under assault worldwide," Schiff tweeted on Monday.
Schiff followed this up with the all-caps warning "DO NOT CONGRATULATE." This part was likely a dig at president Trump, as the White House is currently working to set up a call between Trump and Erdogan to "reaffirm our strong bond," Press Secretary Sarah Sanders said Monday.
Schiff's Twitter feed is a stream of anti-Trump sound bites, delivered multiple times daily. The California Congressman regularly blames 'Russian trolls' for his country's misfortune, and blasts the President for his foreign policy dealings with China and North Korea.
Ibrahim Kalin, President Erdogan's adviser and spokesman, fired back at Schiff, telling him that the Turkish electorate had spoken, and that he should "shut up."
Kalin's slap drew cheers from his supporters on Twitter and, back in the US, Schiff's comment drew a mixed reaction. "You have to respect Turkish people's choice," read a reply from Bilal Kenasari, a journalist with Turkey's Andalou press agency.
Erdogan was re-elected as president on Sunday, winning 53 percent of the vote. Erdogan now faces into a further five years in power, while his AK party and its allies secured a parliamentary majority.
Sunday's polls are the first since Turkey switched to a presidential system of governance after an April 2017 constitutional referendum. The plebiscite effectively split Turkish society in half, as the amendment package passed by a close margin, securing 52 percent of the vote.
The victory allows Erdogan to further consolidate political power and implement constitutional reforms. The powers in question include the abilities to pick cabinet ministers from outside of the legislature, pass laws by decree, single-handedly declare a state of emergency and launch extraordinary elections. The post of the prime minister is also set to be abolished.
While opposition leaders see Erdogan's reforms as a power-grab, Erdogan sees them as the will of the people.
"Turkey is staging a democratic revolution," he said. "With the presidential system, Turkey is seriously raising the bar, rising above the level of contemporary civilizations."
Just days into Erdogan's first term under Turkey's new presidential system, Turkish authorities ordered the detention of 132 people, in a nationwide crackdown targeting supporters of a failed 2016 coup against the President. According to the UN, Turkey has jailed 160,000 people since the coup attempt.