Mexican town's entire police force arrested over slain politician
Published time: 25 Jun, 2018 14:38
Edited time: 26 Jun, 2018 07:34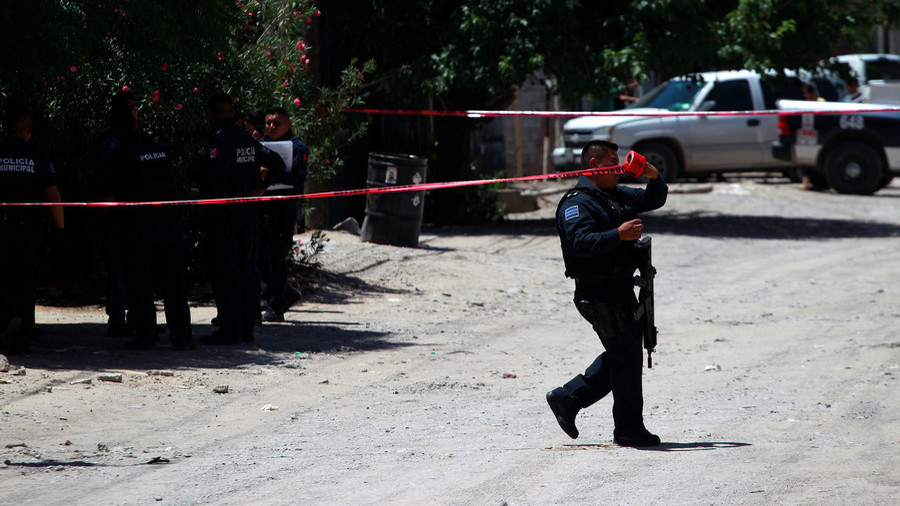 The entire police force – 28 officers – in the western Mexican town of Ocampo has been put under arrest amid suspicion they were involved in a murder of a local mayoral candidate.
All members of Ocampo's municipal police department have been taken into custody by the police's internal affairs department, Reuters reported. Local and national media said they were suspected in being complicit in the killing of Fernando Angeles Juarez, who was running for mayor of Ocampo, a troubled town of some 24,000 people.
After Juarez was killed the authorities tried to detain Oscar Gonzalez Garcia, Ocampo's public security secretary. However, security agents trying to arrest Garcia were blocked by the 27 police officers under his direction, local media reported.
The agents returned with reinforcements, and by Sunday morning Ocampo's entire police department, including Garcia, had been taken in for questioning.
Next Sunday, Mexico will hold presidential elections, with more than 3,400 positions on state and municipal levels being up for grabs across the country. The run-up to the 2018 elections is one of the bloodiest in Mexico's history, with dozens of politicians, candidates and activists killed.
In total, at least 113 politicians have been killed between September 2017 and May 2018, according to a study by risk analysis company Etellekt.
Think your friends would be interested? Share this story!