Iran will face 'wrath of entire world' if it tries to develop nuclear weapons – Pompeo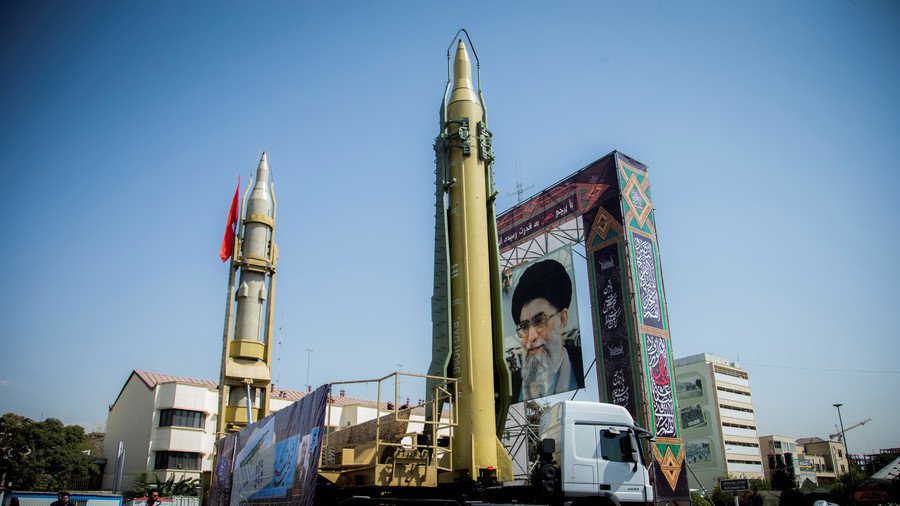 Iran will face the "wrath of the entire world" if it pursues nuclear weapons, US Secretary of State Mike Pompeo has warned, despite Washington standing rather alone in its decision to pull out of the Iran nuclear deal.
"I hope they understand that if they begin to ramp up their nuclear program, the wrath of the entire world will fall upon them," Pompeo said in an MSNBC interview that aired on Saturday.
He went on to say that if they begin to work towards a weapons program, "this is something the entire world would find unacceptable and we'd end up down a path that I don't think is in the best interests of Iran."
However, Pompeo was quick to scale down his saber-rattling tone, saying that "wrath" was not hinting at a military option.
"When I say wrath, don't confuse that with military action. When I say wrath, I mean the moral opprobrium and economic power that fell upon them. That's what I'm speaking to. I'm not talking to military action here. I truly hope that that's never the case. It's not in anyone's best interests for that."
Pompeo speaking for the rest of the world may be a little bit over the top though, given the fact that Washington's decision to pull out of the Iran nuclear deal sparked global condemnation – including from America's biggest allies, the UK and Germany, which urged Donald Trump to remain in the deal. As a result, the US is largely standing alone in its decision.
Among Trump's most vocal critics was EU Foreign Policy Chief Federica Mogherini, who, following the US president's pullout, stressed that it was "not a bilateral agreement and it is not in the hands of any single country to terminate it unilaterally." The US was just one signatory of the deal, which was signed by Tehran and six world powers in 2015.
Even French President Emmanuel Macron, who made headlines after a very touchy-feely encounter with Trump in April, also attempted to get Trump to stay in the deal. After the US president withdrew, Macron took a more hostile tone, noting that no president "is forever" and stating that Trump shouldn't prevent other nations from sticking with the nuclear deal.
Pompeo's comments, which were recorded on Friday but aired on Saturday, came the same day that Iran's supreme leader condemned Washington's uninvited military presence in Syria and warned that the country could become a second Vietnam War for Washington.
Like this story? Share it with a friend!
You can share this story on social media: