US will suffer 'another Vietnam' in Syria, Iranian leader's top aide warns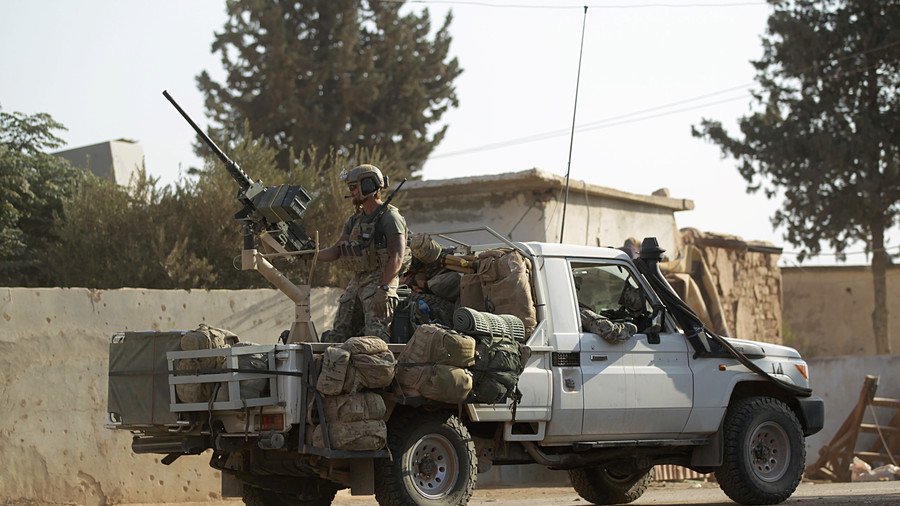 A senior adviser to Iran's supreme leader has condemned the United States' uninvited military presence in Syria, warning that the conflict in the country could become a second Vietnam War for Washington.
Ali Akbar Velayati, a top aide on international affairs for Ayatollah Ali Khamenei, blamed the United States for the creation of Islamic State (IS, formerly ISIS) and said that the US military's continued presence in Syria would result in catastrophe.
"The Americans themselves have created [IS] and Al-Nusra in Syria and now they have come onto the scene and occupied Eastern Euphrates," Velayati said in Tehran on Wednesday, as quoted by Fars. "They should know that Syria and Eastern Euphrates will be another Vietnam for the US," he added.
Several thousand US special forces are believed to be embedded with proxy forces in eastern Syria – although the United States military has not been invited to operate inside the country, and it has no international mandate to do so. With the war against Islamic State all but over, the US-backed forces – aided by US air support – currently occupy pockets of Syrian territory.
Although the conflict's complexity makes it a logistical nightmare for the occupying forces, experts questioned whether the United States would ever commit enough ground forces to make its Syria operations as catastrophic as the war in Vietnam.

"Iraq after 2003 was more like a Second Vietnam because the US had so many thousands of troops occupying the country and vulnerable to attack by insurgents," Mark Almond, director of the Crisis Research Institute in the UK, told RT. "In Syria, the Americans (British and French too) have far fewer troops on the ground – special forces – and rely on proxies to do the fighting so the capacity of local forces to inflict heavy or steady casualties on them is relatively low. The US air force is willing to attack on suspicion any forces on the ground which it considers 'threatening' – a vague and broad category – and there is little or nothing that Syrian forces or local militias can do against the US planes."
However, Almond noted that without more boots on the ground, the United States and its allies will not be able to control Syrian territory in the long-term. With Washington's policy on Syria constantly changing – US President Donald Trump announced in April that he wanted to bring the troops home, but now they are apparently digging in, from Al-Tanf to Manbij – the question now becomes whether the Pentagon is considering a larger presence in Syria.

"The Iranian official speaks theoretically: If the US continues to grow its presence in Syria it could become another Vietnam for them," said Vladimir Batyuk, head of the Political and Military Research Unit at the Russian Academy of Sciences Institute for USA and Canada Studies. "If the United States is going to grow its presence or not is a big question. There is no consensus in Washington on this matter. If US President Trump would be the only one to decide, then the US troops would leave Syria by tomorrow. But there are other powerful figures in Washington who are convinced that the US presence in Syria is necessary. At this point, the US is unlikely to grow its presence if the situation won't change drastically."

Batyuk said that since Syria's stability is a top priority for Tehran, Velayati's statement should be seen as a warning to Washington that "its ill-judged actions could have far-reaching consequences." But for the time being, it's unlikely that thousands of US soldiers in Syria will be going home in body bags – mostly because there's only about 2,000 of them there to begin with.

"At this moment there are 2,000 US special forces in Syria. Of course, it isn't enough for any military operations on the ground in Syria," Batyuk said. "The US supports the Kurds and the so-called moderate rebels, who are actually Islamists in disguise. The US could use air support from the anti-ISIS coalition for some purposes but not much more. So, the concerns of Tehran officials are unlikely to materialize."

Tehran's warnings come after Russian Foreign Minister Sergei Lavrov said in April that US forces were "positioning" themselves in eastern Syria.

"The US pledged that their only aim was to repel terrorists from Syria, to defeat [IS], but, despite all their claims, despite President Trump's claims, the US is actually positioning itself on the Eastern bank of the Euphrates and have no intention of leaving," Lavrov said.
Like this story? Share it with a friend!
You can share this story on social media: