US military advisers came under attack in Syria's Al-Tanf – coalition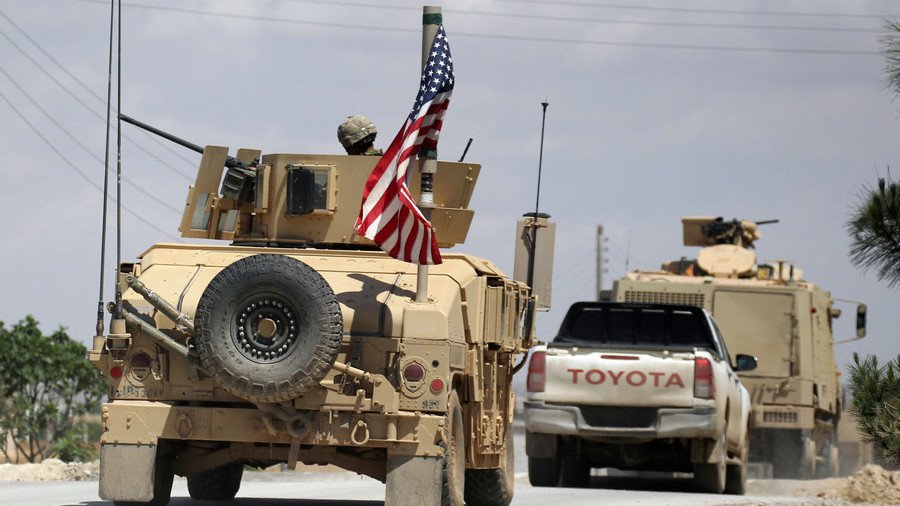 Unknown forces have attacked the Al-Tanf base housing US military advisers in a rebel-held area of Syria near its border with Iraq, the US-led coalition has said. The coalition forces returned fire and suffered no casualties.
"Maghawir al-Thowra fighters and coalition advisers within the deconfliction zone near Al-Tanf were engaged by an unidentified hostile force located just outside the deconfliction zone in the early evening June 21," the coalition spokesperson told Sputnik news agency in an email.
The statement added that officials were "engaged with Russian counterparts on the deconfliction line to ensure no miscalculations."
The skirmish was acknowledged by the US forces amid media reports of the Syrian troops "encircling" the Al-Tanf base after securing large chunks of the Badia desert region along the Iraqi border. The base near the Al-Tanf border crossing was established by the US-led coalition to train and support anti-government militias, purportedly to fight Islamic State (IS, formerly ISIS) terrorists. The major IS-held areas, however, have long been cut off from Al-Tanf by Syrian government troops, and remaining terrorists have largely been cleared from the area.
The US has drawn a 55km "deconfliction zone" around the Al-Tanf base, threatening to attack any Syrian troops that enter it. The so-called "deconfliction zone" also encompasses the Rukban refugee camp, which is believed to house families of US-backed militants alongside other civilians.
The incident came shortly after several alleged airstrikes on Syrian government troops and allied forces, which were attributed to the US-led coalition. According to Syria's state media, at least eight people were killed in a strike on Thursday, while houses and infrastructure were also destroyed. The US-led coalition has not commented on the reports so far.
Another incident occurred on Sunday, when Syrian forces sustained a massive attack near the town of Abu Kamal close to the Syria-Iraq border. The coalition officially denied its involvement, while unnamed US officials pointed fingers at Israel.
Like this story? Share it with a friend!
You can share this story on social media: