Lifelike reconstruction of Julius Caesar reveals extraordinary head (PHOTO)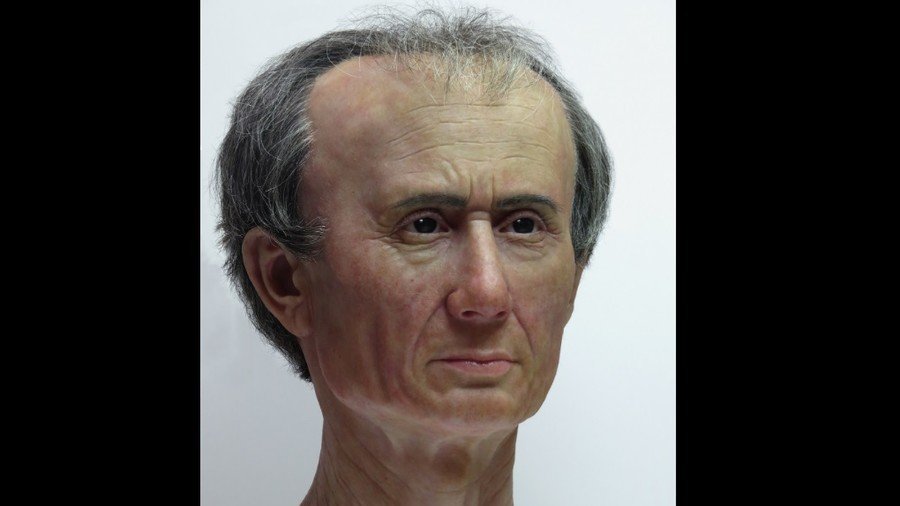 A new 3D reconstruction of Julius Caesar's head gives unprecedented insight into what the famous Roman general looked like all those years ago - including the bizarre proportions of his cranium.
The bust was revealed at an event to promote a new book on Caesar by archaeologist Tom Buijtendorp at at the National Museum of Antiquities in Leiden, the Netherlands, on Friday. Buijtendorp came up with the idea of recreating Caesar's head based on a marble bust of the ancient Roman leader that's held at the Rijksmuseum van Oudheden.
READ MORE: 'Comprehensive slaughter': Barbarian savagery unearthed in 1,000yo bones (PHOTOS)
Archaeologist and anthropologist Maja d'Hollosy brought the bust to life, using a 3D scan of the marble piece before drawing on other existing portraits of Caesar to fill in gaps where the marble was damaged. Caesar was then given a realistic-looking face using silicon and clay.
The result is a remarkably lifelike depiction of Caesar, down to the unusual skull shape said to have been the result of his difficult birth.
"So he has a crazy bulge on his head," Buijtendorp said of his skull, HLN reports. "A doctor said that such a thing occurs in a heavy delivery. You do not invent that as an artist."
The reconstructed head will be on display at the museum until August.
Think your friends would be interested? Share this story!
You can share this story on social media: