Dozens of Palestinians injured by Israeli forces during protest at Gaza border (PHOTOS)
Published time: 22 Jun, 2018 21:19
Edited time: 23 Jun, 2018 14:32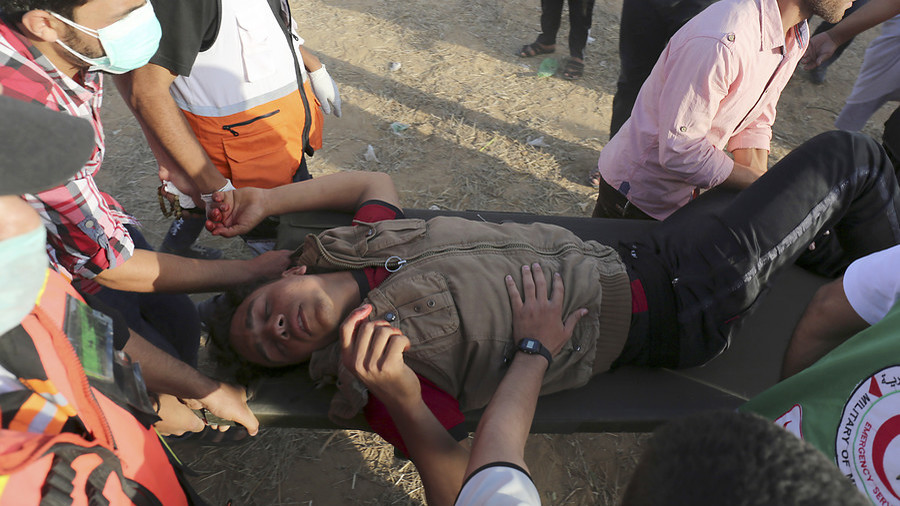 Dozens of Palestinian protesters have been injured by Israeli forces gathered at the Gaza border for the Great Return March, according to the Ministry of Health.
Friday's demonstration saw 206 cases of injury and gas asphyxiation, the Palestinian Health Ministry's spokesman wrote on Twitter. Of those injuries, 44 were live bullet wounds.
*اجمالي احداث جمعة الوفاء للجرحى حتى الساعة 8:00م*

🚨206 اصابة بجراح مختلفة و اختناق بالغاز منها 120 تم علاجها بالنقاط الميدانية و 86 تم علاجها بالمستشفيات منها 44 اصابة بالرصاص الحي 30 استنشاق غاز 12 اخرى و7 حالات خطرة.

— د.أشرف القدرة (@press221) June 22, 2018
Israeli forces fired large amounts of tear gas and live bullets east of Gaza City on Friday, where protesters were burning tires to obstruct the view of Israeli snipers, Middle East Eye reported.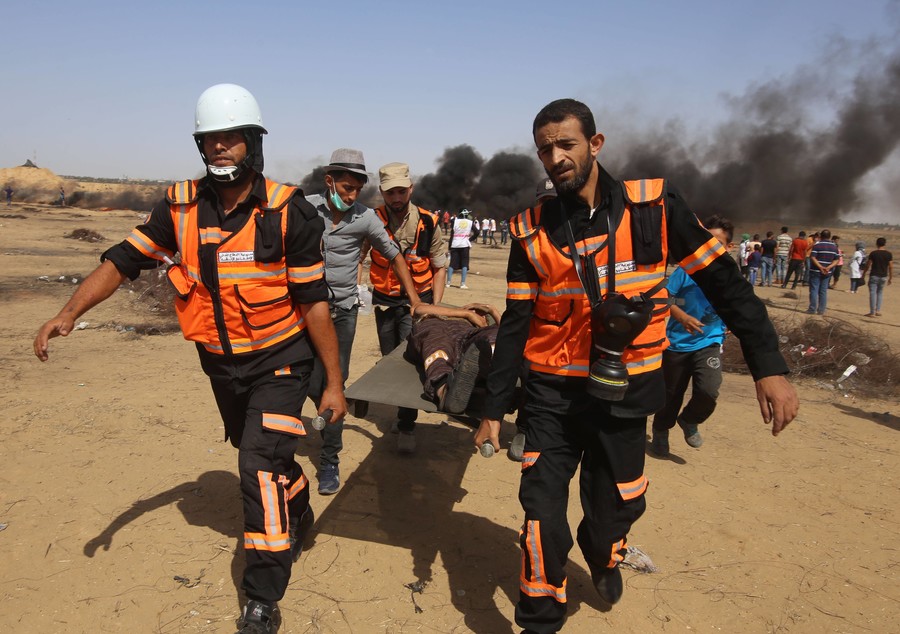 Photos from the protest show thick clouds of black smoke and wounded demonstrators receiving treatment in medical tents.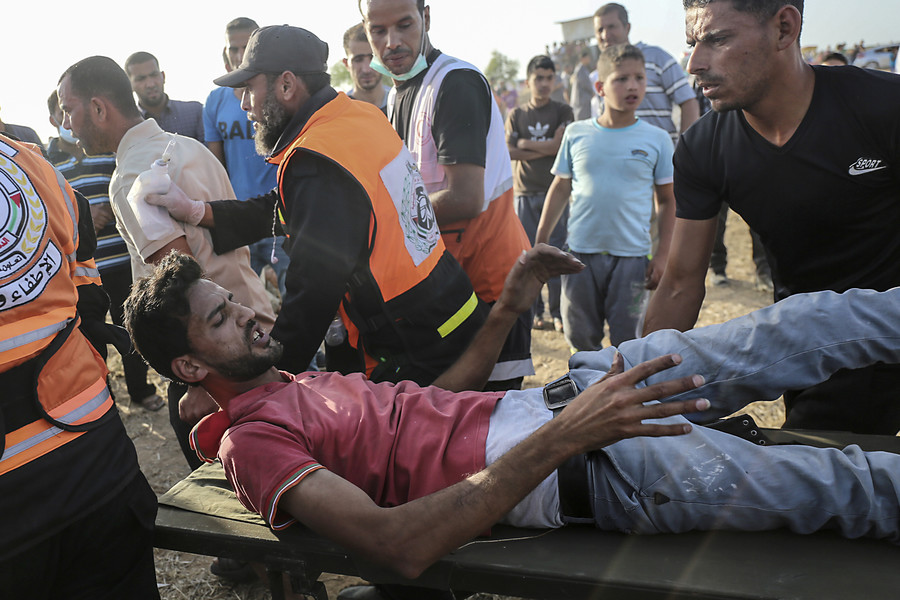 The injuries came on a day dubbed "Friday of the Wounded," with Palestinians turning up at the Gaza border holding balloons with the names and faces of those killed since the Great Return March demonstrations began 85 days ago.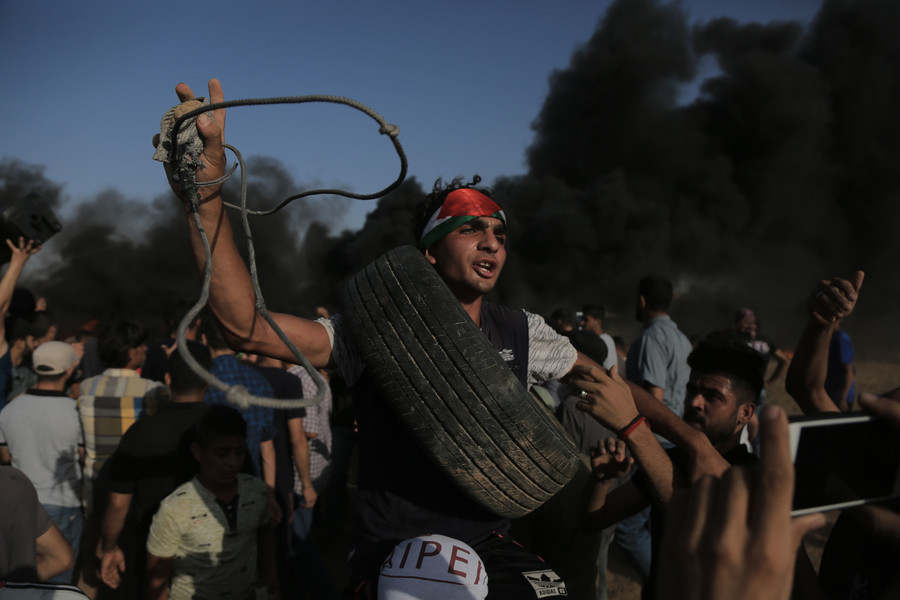 A total of 120 people have been killed and more than 13,000 have been injured since the Great Return March began on March 30, according to the Red Cross.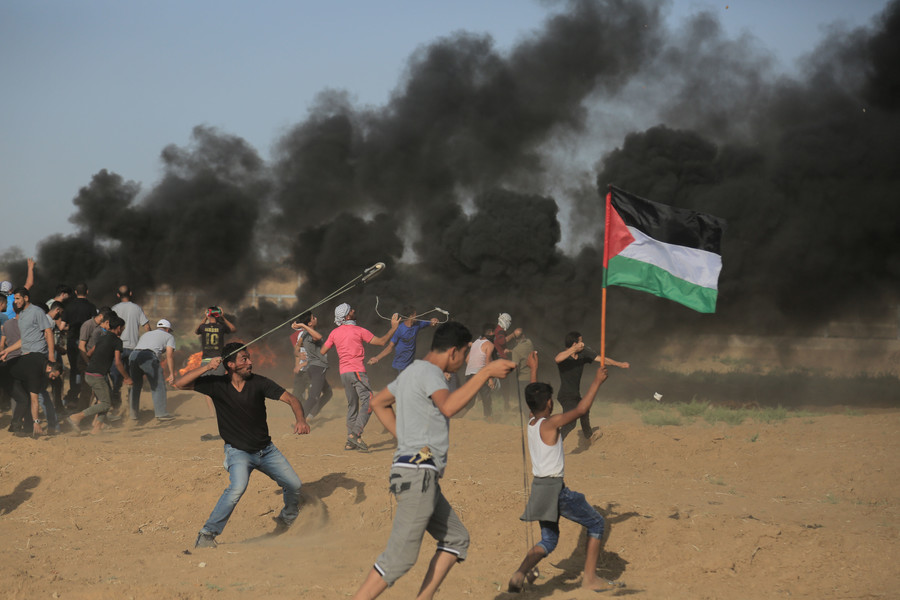 Israel has been condemned for using violent actions to quell the demonstrations, on one occasion calling on the Air Force to target a single Palestinian. In another incident, the military deployed tank fire against three Palestinians.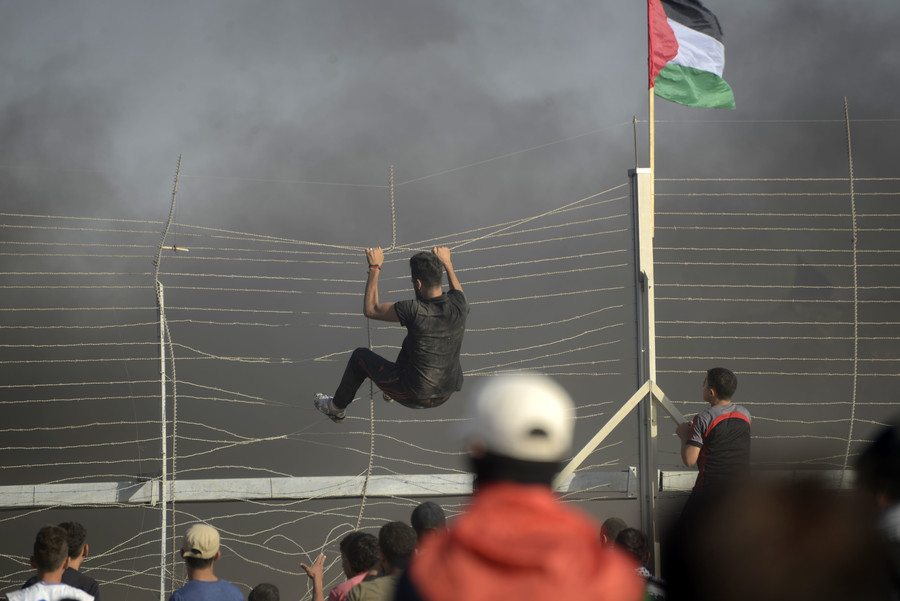 Earlier this month, Human Rights Watch said it believes the deaths and injuries of Palestinians by Israeli soldiers may amount to war crimes. It is calling for a probe into the military's behavior, and it believes that officials responsible should face trial and sanctions.