'Get knocked up by FIFA players, win $$$ and Whoppers': Burger King shamed for offensive ad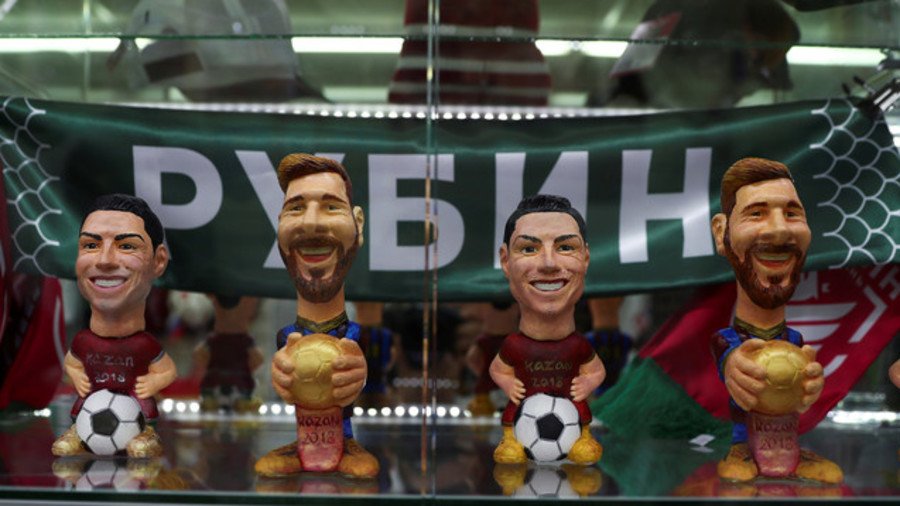 Burger King has removed an ad from social media that promised Russian women a lifetime supply of Whoppers for getting pregnant from World Cup star players, saying that the PR-stunt was "too offensive."
The fast-food chain's page on Russia's most popular social network, VK (VKontakte), announced on Tuesday that Burger King was offering "a reward for the girls, who would get pregnant from the international football starts," who arrived in the country for the FIFA World Cup.
"Each one would receive 3 million rubles [$47,000] and a lifetime supply of Whoppers (the chain's most popular burgers)," the post promised. Burger King also claimed that the initiative was a display of "social responsibility" on the part of the company, as "the women, who would obtain the best football genes, will ensure the success of the Russian team for generations to come."
However, Russian women didn't find the offer appealing at all, and the company was blasted for being sexist and demeaning in the comment section.
Russian State Duma deputy Vitaly Milonov also slammed Burger King, saying that another "very-very stupid" campaign was masterminded "by the hellish PR people of the fast-food chain." Milonov blamed the company for "trying to attract attention, not through improving the quality, but though silly offers" and he expressed hope that it would disappear from the Russian market.
Burger King was quick to remove the controversial ad from its VK page and later posted an apology. "We apologize for the statement we've made. It turned out to be too offensive," the company said, but many users remain unconvinced of its sincerity.
"It wasn't just 'too offensive'– it was beyond all bounds. After reading that post and your weak apology, I feel as I was smeared with dirt," one of the comments read.
READ MORE: Burger King in court amid outrage over flyers at Dachau concentration camp
The lackluster achievements of the country's footballers have been the subject of many jokes in Russia. But the Russian team is actually doing quite well at home in the World Cup, beating Saudi Arabia and Egypt with a combined score of 8-1 and the team is already booking a place in the playoffs for themselves.
Last year, Burger King also found itself in hot water in Russia after one of its ads used the likeness of an underage rape victim, Diana Shurygina, whose story made headlines across the country. A promo on social media contained an image of a girl with the same haircut and clothes Shurygina wore during her famous talk show appearance. The company removed the post after a wave of criticism, but they provided no explanation or apology.
Like this story? Share it with a friend!
You can share this story on social media: